I thought I saw a puddy tat! I did! I did!
Cute, but I'd keep my hand on my dog. They are silly some times…
i like how the cats are all, "…ohey, 'sup."
Dog: "Look! New fwens! Hello, fwens!"
One of those cats, probably: "Look at this piece of shit dog, amiright, Carl?"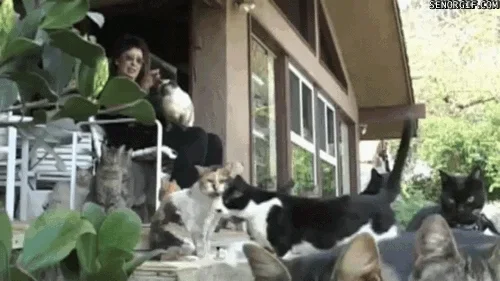 They're thinking 'go on, jump, you idiot'.
This topic was automatically closed after 5 days. New replies are no longer allowed.