You had me at "Watch: a humiliated Madison Cawthorne."
That was disappointing. He weaseled his way out of it and got away with it. Nobody there will care. The video cut off before I could hear the Reporter sum it up with something like "So it is true that you voted AGAINST this funding."
Gotta love the "we" in what he said, trying to pass the buck. "I didn't vote against it, the party did, so don't look at me!"
And was he also wearing a camo shirt, as if to present an image of military service? Stabbity-stab!
I was going to say, "Hey, man. We see you."
I would like to point out the check is signed by him like its a check from him, its not its from all of the US tax payers
#Christ what an asshole
I'll bet any amount of money that a sizable chunk of his constituents think he's in that wheelchair because of some military-related injury.
Please, guys, "Kremlin propagandist and alleged sex pest" is fine, but "Kremlin propagandist, alleged sex pest, and Hitler fanboy" is the most accurate.
probably wishing the questioner was a tree he could beat up.
"These trees! He hates these trees! Stay away from the trees!"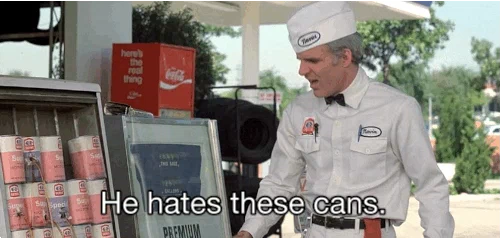 Speak up, kid. You're mumbling!
That was amazing. This show just keeps getting better and better.
Watch: a humiliated Madison Cawthorne
No. Not gonna debase my screen's pixels like that. I have much more respect for inanimate electronics than I do for anything he says.
He didn't seem humiliated at all

Yeah he really didn't act like that question bothered him in the least.
"I think"? Well, that's obviously a lie.
Hmm… I vaguely remember some other dick doing this…
I seriously doubt he is capable of feeling humiliation. The fact that he has not yet died, well, except for his soul, pretty much proves it.