He understood the assignment.
"He hates the phone! Stay away from the phone!"
It was trying to tell her "stop filming in portrait!"
no food, but perhaps the little buddy was trying to store something, like this
trigger warning:
Summary

This text will be hidden

There's only one rational explanation - the phone's been bugged.
"Please to pull up social app Pik Pok."
Damn! Beat me to it. I was going to go the "that bird is clearly a software engineer" route, though.
More specifically, it's pecking the camera on the phone - look where most of the pecks land. Trypophobia? Or just a likely hole to find insects in?
Look, he's just really desperate to make a call.
The tongue action going on here is amazing - clearly the camera lens is being seen as a hole occupied by an insect, that he's trying to get out (and probably feeling pretty frustrated that it's not working).
Woodpecker pecks frantically at phone, then screeches wildly.
Translation: HOLY FUCK, WOMAN. DON'T YOU REALIZE YOU'RE HOLDING YOUR PHONE IN THE WRONG ORIENTATION?!??!
The licking was awesome; especially the sound it made.
Now if only we could encourage this behavior specifically for when someone is yapping on the phone while holding up a line of people.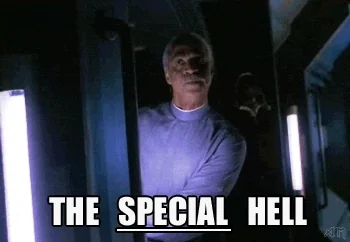 Regardless of anything else, it's a beautiful bird and I loved the close up view.
I've heard of tapping phones, but this is ridiculous.
Woodpeckers have an innate hatred of the paparazzi ever since Woody became famous.
I hate to tell you, but it's too late. That Ship sailed, the bell was rung, the tide came in. Until peoples hands get a lot wider, or a new display format comes to popularity, portrait will continue to be popular.
Probably disappointed by Twitter and how it misrepresents them…