I salute you, good sir. And congratulations on only crashing into one church, when you could easily have demolished several, and a Dollar General or three.
pulled into a private drive, abandoned the stolen tractor, fled on foot, turned, brandished a knife, was Tased by officers and arrested
Tased, not gunned down. Clearly, the perp was not black.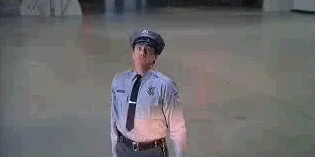 Aren't these cops trained in the PIT maneuver? It seems to get a lot of use in other jurisdictions, if the news reports are to be believed.
30mph is a lot faster than I expected. I'd previously read of people fleeing police in heavy equipment that were traveling at speeds one could outrun on foot, but which persisted simply because of the danger/awkwardness of jumping on the equipment and getting the driver to stop.
I'm guessing that and spikes aren't exactly effective on a tractor… and they're probably more likely to damage their cars trying it, too.
Couldn't John Deere just shut it down remotely?

Well sure, but the driver wasn't a pregnant black woman, so they weren't sure what to do.
That's not fair. The police don't need guns to murder black men on tractors.
Maybe he didn't understand what people mean when they talk about "jailbreaking" John Deere tractors?
This topic was automatically closed after 5 days. New replies are no longer allowed.