Just the sort of tough (not)love the world needs now.
(but he's kind of an asshole about it).
We just roll the fitted sheet up like burrito & stuff it into the linen closet, it saved our marriage.
My mom showed me to make your finger into a point and the the corners naturally form to that. You don't need to grab it. Other than that, it was how was taught, only with half as many "idiot"s thrown in.
Isn't this exactly what a pillowcase is for?
Do not mock us and our heathen ways, it keeps the peace, all is well in our valley.
May your sheets smell of freshly cut grass forever!
May your sleep drool smell of mountain daisies the morning after slumber.
I remember years ago watching a YouTube tutorial to figure out how to fold a perfect fitted sheet. It's really not that hard once you know the trick.
"If it doesn't look like this, then you fucked it up." Brilliant.
We need more tutorials like this.
Fold? We wash and put our only fitted sheet right back on the bed.
Fold fitted sheets? I don't think so!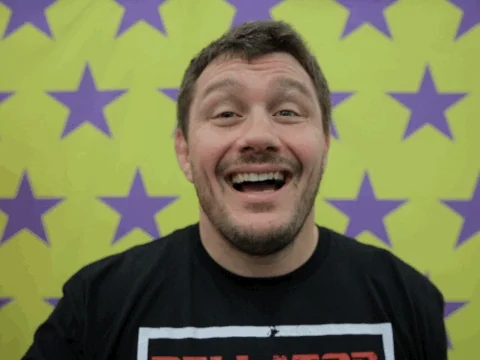 This guy looks like he's about to complain about being made to bleed his own blood…
I have no skills. I mean nothing. Nada. Zip. Except…
I can fold the hell out of a fitted sheet. (looks Heavenward) Thanks, Mom!
You just did the unthinkable, I'm crying tears of joy.
dude is a idiot. the procedure is way simpler:
remove sheet from bed
wash sheet
put sheet back on bed
anything more complicated and you're a moron
I got frustrated a few years ago. I have a master's degree in Aerospace Engineering and I couldn't fold a fitted sheet. I literally had a degree in rocket science but a fitted sheet was too hard? So I said screw this, I'm figuring this out. I watched a couple of videos and still couldn't get it, but I kept at it, and I have no idea what made it click, but it suddenly clicked and I could do it! Freakin rocket scientist in law school and my proudest accomplishment is figuring out how to fold a fitted sheet.
Just do what I did, work at a B&B for a month or so, you learn all the skills. Housework is so much easier now!
But, yeah, I suppose a degree in rocket science is helpful in its own way

Well, it's really a deeply complicated mathematical problem, akin to origami, except it's cloth and it's not stiff like paper so it flops around and it's a pain in the ass and annoying because we're also folding a couple dozen other things and fuck it I put it back on the bed because who has time for that.
My thoughts exactly. That way, my only challenge is remaking the bed before the cats find out and "help."
If you filmed it horizontally, you bloody fool, maybe we could see what your right hand was doing.