Holy hell, the talent in this video is off the charts. Man, those singers are amazing! Wow… I got chills, seriously.
EDIT: had to go back and listen to it again. I'm not familiar with most of these artists except for Susan Tedeschi and the drummer, Stephen Perkins (played for Jane's Addiction and Porno for Pyros back in the day).
Playing For Change has some amazing stuff. The version of Biko they released a while back with Peter Gabriel is worth checking out.
I've always loved this cover of When the Levee Breaks. I can't hear the Zeppelin version anymore without thinking of throat singing:
John Paul Jones is so effortlessly cool. man, this video is incredible.
That was special. Thank you.
JPJ good, but the harps and the femal vocal bridges are what made it for me! I'm afeared Earth's 'levee' is about to go…
I'm still confused about a levee being outside a mountain man's home, though. Did the members of Led Zeppelin know what a levee was at the time they rewrote the lyrics?

(Yes, I know they knew, but that verse has never made any sense.)
You missed the fact, mentioned in the post, that they did not write those lyrics and music. Or much of the lyrics and music for what you might think of as "Led Zepplin songs".
ETA: I noticed you slipped "rewrote" in there and I misread it. Umm.
Yes, they re-wrote the lyrics.
ETA: Just for clarification…
Led Zeppelin: Mean old levee taught me to weep and moan, oh
Mean old levee taught me to weep and moan
It's got what it takes to make a mountain man leave his home
Memphis Minnie: Oh mean old levee taught me to weep and moan
Yeah the mean old levee taught me to weep and moan
Told me leave my baby and my happy home
Ya, misread you first time through.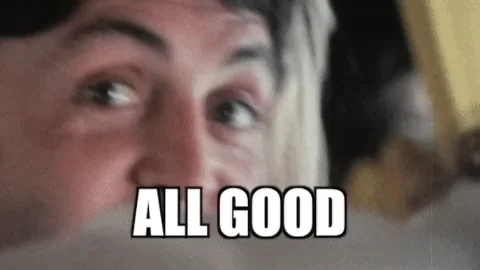 Well here's a new wrinkle, man. I got more curious about the accreditation (the whole zepplin/appropriation topic what I was getting my undies in a bunch about to start, sorry again) and I found this. Version before all the mastering changes (slowing it down, etc) were made to the track.
He may be singing "monkey man"? See what you guys think. ETA: video description says "alternate vocal take", which is certainly a better explanation than "been hearing it wrong for 30 years".

So not just cultural appropriation (or plagiarism), but outright racism?
Whoa. Holy. Shirtballs. It's not every day you hear a recording where Susan Tedeschi and John Paul Jones are the reliable but not so exciting bits! And that's not a knock on either of them–the singers from NZ and Norway, and that guy in Austin are just that amazing. Wow.
tough stuff!
loved seeing Stephen Perkins. you can tell he's amped to be holding down the Bonham spot.
It took me a moment to realize this was not about a pope.
This was pretty cool, but…
There's an original band member participating and they can't even get the chords right? Seriously that kind of ruins it for me.
To be fair: him plus a legion of other drummers.
Agreed tho - awesome seeing him again.