How did Dwayne Johnson get pulled into this?
"I gotta rock."
Sounds legit. Let the man rock. But remember: you can rock, too, especially when he's sleeping.
If there's one person that has a damn clue what "to be a Rock and not to roll" means, it's probably this guy.
"When I listen to Led Zeppelin, so do my neighbors."
The Beastie Boys were often asked to 'turn it down' when arguing about the distribution of breads with their Indian food at their apartment. They claimed 'You had to fight… for the right… chapati'
So very sorry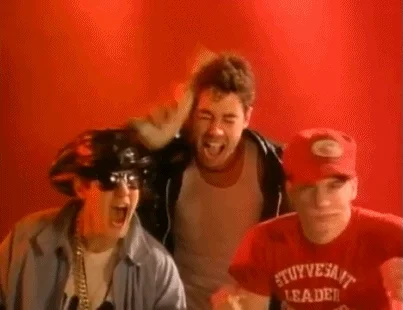 That was a terrible/perfect pun. You should be ashamed/very proud.
Yep, both. Kinda a quantum joke… depends how you observe it
My neighbors called the police cause I was listening to led zeppelin "too loud" once, the police arrested them.
This topic was automatically closed after 5 days. New replies are no longer allowed.