Loving this! What a catchy song.
Also very worth a watch: the film Linda Linda Linda, which seems like the likely source of their name.
They're so punk rock they painted their own background.
Truly my new favorite band.
Youth: a renewable source of energy.

Watching the video below it turns out that they got their name from a song by the Blue Hearts.



So it looks like you were right

I guess the movie and the band are both named after the song. A damn catchy song to be sure!
Super catchy riff and girls having fun! What's not to love about that?
If I find out that those are studio musicians on the track, I'm going to be profoundly disappointed.
Maybe I'm old, but punk rock isn't supposed to sound so 'clean'.
Based on the video from the LA Public Library show they performed I'd say they're at least capable of the performance in this video. Add in professional mixer and dad to two of the girls Carlos de la Garza and you're good to go. If there's anything to be mildly miffed about here it's that Carlos is Epitaph's Grammy Award-winning mixer, so given the familial connection it's unsurprising these girls are on the label now.
Okay. I wasn't aware of the in-house talent available. Good for them.
Love kids playing in bands but this smells like highly marketed daddy connections are why we know about these girls. I remain suspicious about the punk factor and cuteness. Sorry.
Is that worse than The Monkees?
The De La Garza's obviously have the familial ties, but there's something in posture and presentation to Eloise Wong's performance that reads as much more seasoned than her years would make you guess. I'm not quite sure what it is, but I'd guess there's some solid ambition there.
This reminds me of nothing so much as Radkey, in that there you had the 3 homeschooled brothers coming in, super-green seeming, but 100% dead serious about what they wanted to do.
@frauenfelder There's an "s" missing in the band name in the title. Might want to fix

I mean… genre wise, they are pretty much just punk… excellent, excellent punk. @knoxblox knows…
Yeah, not like teen girls could ever think to put together a band or nothing… I mean, never happened before, right?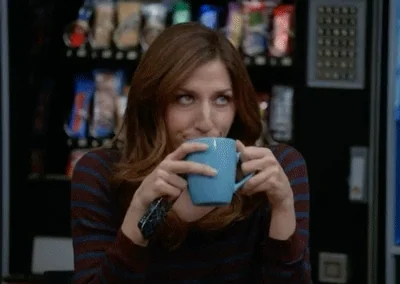 I also didn't really get the "post-post-post-post" thing (unless it's just meant to be like some kind of quadruple negative where when people have gotten enough over punk they end up just being punk again)…
These four gals are the real deal - the managers of the Mini Pop Kids brand could learn a thing or two.
<warning - the following may induce vomit>
Cause some people think punk died when Johnny Rotten whinged about being cheated? Or when the Ramones got signed to Sire? Or when Husker Du signed to a major? Etc… but I promise that there are thousands of people all around the world holding punk shows in their backyards and basements right now…
#askthishistorianherpunkopines!