On-air talent is called that for a reason. They're as much if not more actors than journalists. Still, the best of them know how to make a convincing human transition in cases like this instead of coming off like a glitching computer-generaed "virtual persoanlity".
I worked in a broadcast newsroom for a spell in the way back and was always amazed at how fast they could turn on the "news speak". It is a talent.
That's some ninja level face technique there.
I've always found a shift in the other direction to be more unsettling. Reporters might be covering some tragedy in a solemn manner, and then seconds later they are smiling and speaking in an upbeat tone as though the previous story didn't matter at all.
We've all been there…
I think people misunderstand what "report of an earthquake" means in Japan.
In most countries, you learn about earthquakes after the fact: it's a scripted "news" story. In Japan, they have an entire system dedicated to giving the population a few seconds of advance warning of earthquake shock waves. So, she isn't badly reading her "next up, the latest on the earthquake" lines, she is actually reacting to and relaying a real-time alarm. The abrupt change is 100% appropriate and, frankly, natural.
"…which brought a tragic end to a boy scout camping trip in bear country. Coming up next, this puppy loves Ice Cream!"
He was a little dog named Snuggles.
Spot-on re talking head transitions. And networks learned that having two news reporters sitting side by side can help in smoothly changing the tenor when needed, with the second reporter already given a heads-up by the director.
EVERY. SECOND. COUNTS.
This is after the first detection of tremors, so more importantly, she's giving a tsunami warning.
They have an entire emergency broadcast system that automatically overlays graphics too, just in case the news crew is knocked out.
Being in a shaker zone myself, I'd prefer that kind of professionalism and self control as opposed to those dimwits in all the blooper reels trying to segue casually to the weather! When it's so close to home, you realize the the gravity of it all. I came upstairs after hearing a discussion over the radio about heading to higher ground. Casually relayed the news to my partner and you should have seen her tonal shift… I guess I was too casual.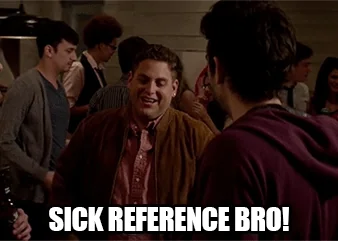 This topic was automatically closed after 5 days. New replies are no longer allowed.