Swamp gas got caught in a thermal pocket and refracted the light from Venus.
Just business as usual.
reported seeing a weird glowing orange orb around the intersection of Missouri, Kansas, and Oklahoma.
Well, that narrows it down.
Sounds like quite the cosmic phenomenon. Does the orb tend to appear in the East in the morning and descend over the Western horizon in the evening?
This is what you get for buying a cut-rate Vessel of Damnation off of eBay.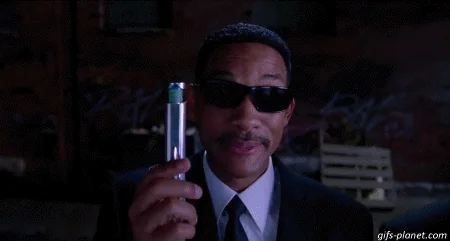 First press mention 1937, first book mention 1945. Documented recollections of people claiming to have seen the phenomenon years earlier from early press reports date to the nineteen-teens (before route 66 was route 66, but when acetylene or electric headlights on carriages or cars and carriages were commonplace).
Investigations over the years:
1945 - "It's gonna-be refraction of automobile headlights"; Dr. George W. Ward
1946 - "We've surveyed with an airplane to find the road that lines up. We've used walkie-talkies to communicate between someone flashing headlights at the source road and viewers at the viewing location, using a transit and telescope. It's definately headlights"; Maj. Thomas Sheard of Camp Crowder
1955 - eight unnamed teen science students: "We've measured temperature along the whole route, and the predicted diffraction would put lights from route 66 exactly at the height people see the spook light. When we set off fireworks or flashbulbs at the spot on route 66 our companions see them on spooklight road"
1960 - William Underwood" "By golly it turns out to be headlights on route 66!"
1965, Popular Mechanics & Prof. Jean Prideaux: "We've demonstrated that it's headlights on Route 66"
. . .
. . .
I mean - it does, though…
They have directions in the article too - but they mislabeled E 60 Rd as E 50 Rd.
It says the 1.5-2 miles east of the turn is the best spot for it.
I've been in that area via Hwy 44, and there really is nothing out there except spattering of towns.
…the Army Corps of Engineers spent some time investigating the light and concluded that it was a "mysterious light of unknown origin."
Not what you would call a "thorough" investigation.
Oh sorry my bad, that was me…
A+ effort there to try and convince the public it's just headlights. But we know the truth. We know you're hiding the aliens! /s
No, seriously, great info, thanks for that.
There's a really great photo book called Devil's Promenade by Antone Dolezal & Lara Shipley. Give it a google as I can't include a link here.
It could be just a coincidence, but 1945 was the last time we saw Great-Uncle Tiberius take off in his orange hot-air balloon, a few months after he claimed he'd found the elixir of youth.
There have been sporadic reports since, so thank you for this update.
If anyone else spots this Relative Phenomena, please call 555-1965-5880.
Thanks again.
Freaky orange glow? That's Trump (aka Orange Foolius) outgassing in the distance. When that happens, the route is temporarily named 666.