I'm not saying it's Bigfoot. . .
But. . . .
Who are the strange Dark Watchers of Big Sur, California?
I have a detailed list of those Dark Watchers! They watch, they watch a lot, and when the watching is done, you guessed it, they're watching again.
BTW: I saw Dark Washers at first, don't get me started on them…
Hrrm, not likely to be anything out of the ordinary. But, I'd love to be proven wrong and I'm open to all possibilities!
And therefore as a stranger give it welcome.
If, after hundreds of years, all they have done is watched, they don't seem like bad folk to me.
Who are the strange Dark Watchers of Big Sur, California?
It's quite evident from the photograph: It's the Great Race of Yith.
There is an Army base or something up that way, accessible by one-lane dirt roads off of PCH. Who knows what unearthly things they're doing there?
Agreed. They haven't even asked for so much as a shrubbery.
As much time as I've spent in Big Sur though, I've never been fortunate enough to see the Dark Watchers myself. I'll have to go back. Soon.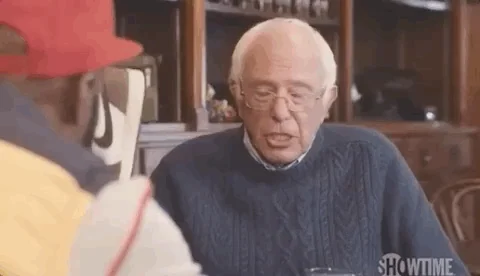 Weirdly though i'm not superstitious kind of person, far from it but occasionally something comes up that i just don't want any part of, as to not invite any bad juju upon myself. This kind of counts as one of those for me
Could be that you are one of them, then…
I wonder how people who believe these are some sort of supernatural unfathomable conscious beings interpret the "and sometimes they wear hats and capes" part. That humanizes them way too much for me.
Well, apparently time travel if this has been going on for hundreds of years
I wonder if Henry Miller ever mentioned them- he lived around there towards the end of his life.
Clearly Hathor. I mean, look at the horns…
Hats + Capes = Shadow People. Shadow people appear as two-dimensional "shadows." They often look darker than their surroundings, no matter how lightless the area may be. They are mostly reported to be male & have a menacing aura. I've had the misfortune of experiencing a Shadow Person once. I never want to again.
Anywhere with redwoods always feels magical to me, like I imagine Lothlorien would be, so I would just assume these are either Sindarin or Avari elves lingering in Middle Earth here in the seventh age.
This would make a lot of sense, actually. Gondor finally falls in the late fourth age. The remaining elves, denied the Straight Road, get bored now that they have no ties to the world and nevertheless try to sail to the True West. They make it from Tol Eressea to the Americas. Then, faded and lacking the powers of the Eldar as they are, they get stuck in California, unable to navigate across the Pacific. There, just south of the furthest extent of the glaciers during recent ice ages, where the average temperatures are similar to those in Tol Eressea/England in summer, they plant the last vestiges of the White Tree. This stabilizes the local climate to reduce the impact of changing seasons and promotes better plant growth. Still, Eru might not like the elves interfering in the Age of Men, and could send regular earthquakes as a reminder of what He did to Numenor, just in case they get any ideas about doing more than watching.
The final withdrawal of the elves from worldly affairs, taking their wisdom with them, could also explain the decline in technology from iron age to late stone age that we see between the fourth and fifth ages.
As far as them seeming shadowy or wraith-like, Tolkien himself wrote, "ere Arda ends all the Eldalië on earth will become as spirits invisible to mortal eyes, unless they will to be seen by some among Men into whose mind they may enter directly."
Did I miss anything?
Edit to add: Oh, right. Elves and men canonically have free will, so in order for Eru to guarantee that elves become intangible, it has to happen before men gain the power to end the world, which arguably happened on July 16, 1945, during the Trinity test, and also the first year of the seventh age.