… Christ, what an asshole
Dude, you're not supposed to act on those intrusive thoughts.
I bet it made landing the plane a lot of fun.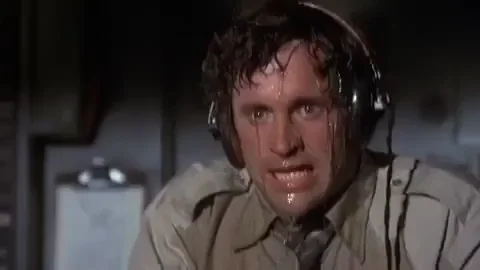 The TSA has been ignoring a potentially deadly weapon all along! No, not all the guns and knives they routinely miss in their screenings, but HANDS! Why do I feel like buying an airline ticket will soon imply consent to being handcuffed before boarding?
side note: shout out to SEAT BELTS, huzzah!
Speaking of intrusive thoughts you probably shouldn't act on; situations like this make considering a "anyone who opens the door must want to go outside" policy kind of tempting.
What model of plane was it?
All passenger planes that have been in have doors that open inwards, so they are very difficult to open when the cabin is pressurized.
The pictures show that door as opening outwards though, which seems a design flaw.
Airbus A321. They were at very low altitude which helped (or not) with the pressure differential.
The article says
"The aircraft was identified on the Flightradar 24 tracking website as an Airbus 321."
I'm not 100% sure where you look up the operation and maintenance manual for that sort of hardware; so I'm not sure how to check the door configuration on those. The wikipedia article specifically calls out a change from overwing exits to front/rear door exists between the 320 and 321; but I'm not sure if that is purely a matter of location or whether overwing vs. door dictates different opening behavior.
That makes sense. My question also was, how was anyone able to do that? Everyone who knows has always told me that you'd never get that door open if you tried at cruising altitude. Way too much pressure outward on it. Even if the door opens outward, the bolts are still held engaged by the pressure.
At altitude its next to impossible. Quite impossible for a human.
[I apologise for the non-metric units here]
At 35,000 feet the difference in pressure is about 10 psig. The surface area of the hatch is approx 2.5 feet x 4 feet or 10 square feet, or 1440 square inches. As such the force to overcome the pressure differential is 14,400 pounds if applied uniformly. Good luck!
Here's a more detailed CBC story confirming what @NukeML said- the door was opened during the final moments of landing, so air pressure was fairly equal and the scary wind didn't actually last that long.
A terrifying thing nonetheless and there were some injuries, but not quite the insane "someone opened the door in flight!" story that some are making it out to be.
Do you mean "some people" like the one who wrote the clickbait headline for this article?
"The ministry did not say why he had opened the door."
Always the most intriguing question when someone does something completely bonkers, always the question that's never answered and seemingly never even asked. I find it frustrating even though logically I know I shouldn't- it's not like he's going to turn out to have had a good reason that will clear everything up. As usual, humans are just malfunctioning meat robots that constantly do stupid things for no reason, as unsatisfying as that answer is.
Reports say they were at 700 feet altitude so they must have been on short final approach at which point there wouldn't be any inside pressurization anymore. Really the only point of the entire flight that he could have possibly opened the door.
The door hinge is designed to open inwards first then pivot outwards. So when the cabin is pressurized it's impossible to open as the door flange is pressed against the frame with thousands of pounds of force.
Which is why I said earlier:
The CBC article says the door was opened while the plane at 200 meters, which certainly qualifies as "in flight" and definitely insane.
My takeaway: any time you see a civilian tinkering with the door while the plane is airborne, tackle them first and ask questions later.
Yah, with you on that. More often than not, the answer is probably mental illness. I don't want to run afoul of forum rules here, but we're all broken in so many ways, and I think episodes like this are probably more common than we want to admit. I myself have done some pretty unhinged things in times of distress.
200 meters is not much for a commercial jet. That's the very final moments of landing. As I said, it was scary, but it was over in moments as the plane touched down. A very very different thing than the plane sprouting a 3x6' hole* at 30,000 feet.
I won't say "the door opening here", since it's established that this would be impossible unless the plane was very close to ground level already