BeOS, which resembles a beautiful woman going to war
Urban Dictionary is not helping
maybe something like this?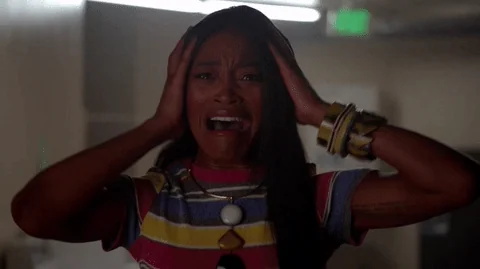 i mean who wants an os full of bees!?
Linux people fall into two categories, those who want everything to work like Windows 95 and those who want everything to work like the dumb terminals in the college computer lab in 1982
Apple II. Simple is beautiful:
Oops! Thanks!
It's a reference to an old joke at Apple that because he was so obsessed with women (in a bad/sexist way) and the nobility of war you could get Jean-Louis Gassée to approve anything by comparing your project/product/expense report to "A beautiful woman going to war"
Surely the point of linux is that it's as beautiful as you make it.
that looks quite nice. thanks!
To any Microsofties reading this: do you ever wonder why people think Microsoft sucks? Why you never get even Rodney Dangerfield levels of respect? (Excepting that small cluster of insignificant degenerates that attend Ignite, of course — those fanbois would kiss your ass no matter what.)
Your customers are willing to pay a third party to revert your current abomination of a UI to the exact thing you delivered 15 years ago!! Pay some fucking attention to your clients!
Not entirely true. The Hardware division, suppliers of ergonomic keyboards amongst other things, is quite highly respected in some parts.
I had to deal with fallout from this…but never knew the story.
Blue smoke memories flooding back!
Thanks!
Linux is the friends OS we made along the way.
There's also the open shell project, which attempts to de-awfulify post-7 windows
Why not both? A desktop with lots and lots of xterms (which is actually my workspace now although a have a few extra virtual desktops now).
Nothing like sitting in a data centre at 3 AM with the strip lights off, basked only in the green glow of a terminal, feeling the hum of a big iron mainframe subtly reverberating in every cell of your body.
I also remember this more being a big deal for flat screen tvs. Powerboards were failing left and right immediately after 1yr warranties expired and the companies refused to acknowledge the problem or make good on it. Prices were coming down on tvs so most people just bought new ones. Lots of people made a pretty penny buying known-good power caps in bulk off digikey or the like and selling them in kits for each model tv. I wound up just replacing a few power boards for people because the price wasn't terrible compared to the time to de/resolder the caps and other people were paying. But if you could do it it was a $10-20 fix.
So this is to give CTF goals (or pentesters) a handsome set of ducks based on DirectX 3? To run scene demos? Offer retrofans a source of fat when reducing to demiglace d' capacitance or hoisin before searing a G3 mac over a tesla coil and applying aioli of tiny RAM sticks? Pine for the days when killdroids needed explicit instructions?
Sadly, none of the Linuces…
Try enlightenment (or just e.) If you love boxiness in 4-7 varietals try AntiX. OpenBSD has plenty of appeal to consider, and derivative distros to hustle you into X11 from straight consoles…
Apple ][
Yeah, but the ROM or the ROM with ProDOS and plugins? I'd pick the latter (it predates the IIgs?)