Are we quite certain this isn't a regular-sized dog being groomed by a hobbit?
I have had two of them (Barneigh, and Tramp), brothers from the same litter, and they do get quite large.
They are not very vocal and and use their size to get their point across to great effect.
Once returning home from a muddy romp, Tramp wanted to see why there was a yappy dog barking in a minivan. Tramp got up on his hind legs and put two muddy paw prints on the window, and then pressed in for a closer look with a muddy nose print. The two dogs saw eye-to-eye with Tramp's head three times the size of the entire dog. The dog was quiet the rest of the day, and I am certain the owner thought his dog was visited by a bear considering the size of nose and paw prints left on the car.
Life imitates art?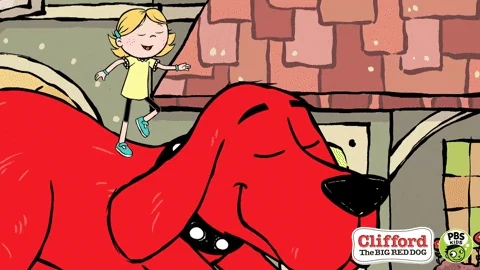 Did you wake up one day and decide you wanted a horse living in your house?
Blimey, life seems to be a struggle for a dog that size; just standing around looks exhausting.
I wonder if all the spare fur groomed off that dog is used to knit winter woollies for Chihuahuas?
When you have an animal that substantial it's their house, you're just living there.
She mentions that at least he doesn't keep sitting down. But that level of panting, without exercise, makes me wonder how hard it must be to regulate one's temperature at that size.
Oh, that kind of grooming.
I'll see myself out.
Dog, "Now, hutch over; I need this bed."
My dog – quite large but not THAT large – pants a lot when being groomed. Sometimes I think it's stress, though he does seem to enjoy some aspects of the grooming. It doesn't appear to be exertion.
Growing up, my neighbor had one this size called "Baby" … sweetest thing ever, crawled all around that slobbering mountain… just loved that dog. It walked you.
Is this a Lord of the Rings: Return of the King reference?
If your little joke being something that most people understand isn't a sign of the political/fascist times, I don't know what is.
Rumi, you are a cow and I claim my five pounds.
Also, whatever else you do, do not run out of dog food!

Dog cologne? Pumpkin spice dog cologne? Oy.
Is it bad that I hoped he rolled in something he liked the smell of after being subjected to pumpkin spice dog cologne?
That was my experience ages 8-10 with our St. Bernard.
When she got out and ran into traffic, she was fine, but a car came around with a large dent in the side.
An earlier one, at a younger age (3-5) I was able to ride horseback.
Whenever I walked any of our Great Danes I would get asked about a saddle for the dog.