A black Wonderman will certainly fan the white-hot embers of bigotry in to another conflagration of online tantrums. Hopefully those arseholes will finally burn themselves out. Meanwhile, I'll be watching Casually Comics covering "Superman's Girlfriend: Louis Lane"; I'm ready when you are Sasha Wood, Kurt Schaffenberger and Otto Binder.
"The younger Williams gains ion-based superpowers"
His atoms have a different number of electrons and protons. Watch out for his static charge on wool rugs!
Looks like a good choice. I'm still angry that when casting Adam Warlock, a perfect man formerly known simply as Him, they picked this guy:

??!?
Well, movie makeup artists are known for their ability to do wonders.
one of those characters that are practically always on the Avengers – kind of like Black Knight, Tigra, and Moon Dragon. They're always there.
Genuinely not sure if this was meant to be sarcastic. Black Knight has not been on the main roster of the Avengers since 1992. Tigra since 1983. Moondragon was an official, active Avenger for exactly 14 issues, ending her tenure in 1976.
Maybe look at a more recent photo.

This seems unnecessarily antagonistic.
Wonder Man
Star Girl
How long does it take a committee to come up with these amazing names?
Oh man, I had never heard of Wonder Man before, and was hoping it was some kind of Superman:Supergirl::Wonder Woman:Wonder Man thing. But then that wouldn't be very MCU, now would it…
If I remember correctly, Wonder Man was the subject of a copyright claim by DC; so two separate corporate entities liked the name.
Meanwhile, Stargirl is a gender swap legacy character, picking up the baton/Gravity Rod from a long line of Starmen; dating back to Ted Knight in the 1940s. Stargirl was the superhero formerly known as the Star-Spangled-Kid.
Wait 'til you get a load of the Amazing Fantabulous Dude.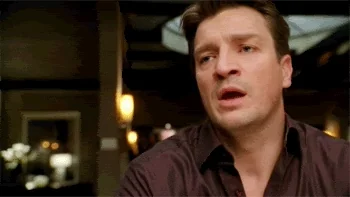 "They made Wonder Woman a MAN? This woke superhero nonsense is out of control!"
—Toxic Fanboys, probably
Somewhere in the closet I have the "What If?" humor issue from the early '80s, a compendium of little gags, one of which is "What If Wonder Man were a woman, and Power Man [Luke Cage] were a girl?" with a note attached "We advise you not to run this gag – your Distinguished Competition."
DC did in fact try and sue Marvel when Wonder Man debuted, claiming that becuase they had Wonder Woman, they had exclusive right s to Wonder .
Case didn't get very far.
This topic was automatically closed after 5 days. New replies are no longer allowed.