that's high level clickbait
we just can't not click on it
we MUST KNOW wtf it could possibly mean
I have a hard time telling what you mean, but in case you wanted to know what prompted my comment, it was this part:
Do you know in my 11.5 years at Darden how many days I called off? Zero. I came in sick. I got in a wreck literally on my to work one time, airbags went off and my car was totaled, but you know what, I made it to work, ON TIME! There are no more excuses.
That's an excerpt.
To me, it shows someone thinking they "did their time" and expecting others to do the same. It's sad, mostly. And also shitty.
I just meant the headline, "bring your dead dog to work day" and all that
Gotcha. You're a closed book, friend. Keeps me guessing!
Thanks for the clarification, though.
Agreed.
I'd probably be fired for dumping fake ashes around the place while wailing, "You wanted proof? Here's your proof! Poor Fluffy…"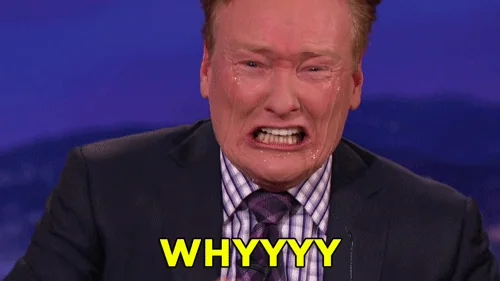 Barth: "Whaddya think is in the meatballs?"

If they're cleaning cabins and ramps they're probably working for a subcontractor to the airlines. Who should be brought into this reporting.
You named your development studio "Proletariat"! What did you expect would happen!?