Have pilots in the family, on the Dear Wife's side. I've seen & heard it all and then some…
If you have ever been on a really long flight and wondered how the pilots keep their uniforms nice and neat it is because once that door to the cockpit is closed, they get changed into comfy clothes or pajamas. On the really long flights there are multiple cockpit crews that take turns resting/napping/flying. Once they are ready for final approach, they get changed back into uniform and look nice and neat again.
Yes, Pilots in the Family too
They take turns using those comfy beds, right? There's no way all the pilots would be asleep at the same time…

I would just over use the auto-pilot too.
[note sarcasm]
They could mine a lot of Bitcoin with that setup.
Don't give the hackers any ideas! I don't want anything competing for cycles with the control systems that keep it in the air.
Although, hmmm, would BitCoin mined in international airspace be less likely to be taxed than domestic varieties in any particular country?
perfect setting for a movie - Die Hard on a Plane
I was relieved to see that "the first time I am doing this" was while the plane was on the ground.
like that book The Lion, the Witch, and the Avionics Server Cabinet.
The Flight Attendants have a smoking lounge, pool hall, and a small basketball court at the very tail of the plane where they can shoot hoops. The reason for the basketball court is actually to work around FAA airframe classifications: the A350 is not a jetliner, but rather a "recreational aircraft", which means it doesn't have to comply with FAR/AIM part 91 operation which saves airlines A LOT of money for pilot training and maintenance.
I always love how movies make all these things 2x to 5x bigger than they actually are. Like "Air Force One" had this huge underbelly of the craft and wide areas, but when you actually measured it out, it was physically impossible.
Coming soon to an accident investigation report near you.
Please Mr. pilot, stay the hell out of the avionics bay.
(I fix avionics)
If the airplane gets hacked, you'll need humans to furiously type things into the keyboards.
I've seen airline pilots with pretty big waistlines.
Let's hope none of them ever need to go down through that avionics room hatch.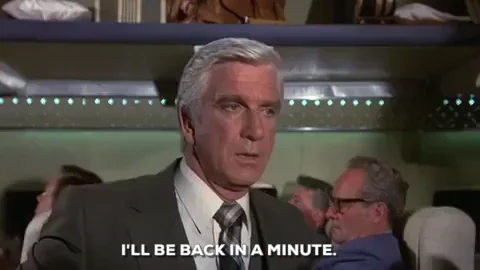 Me too! It's my only recurring dream (at least since the end of the Cold War and the constant childhood nuclear Armageddon dreams). Mine is based on having a family of five in a small apartment and desperately needing space while knowing that there is zero chance we can afford to move up.
Cue the pandemic and our ability to save money for the first time in our lives and… we're buying a house! Hopefully I can still have some version of them that is just the "magical" parts.