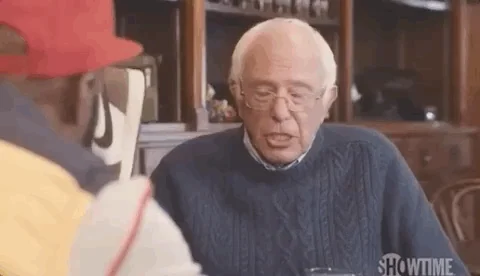 Joke's on you, my childhood was already ruined!
I was on board but then…
Facebook page.
I don't care if the images are funny, solve world hunger, and cure cancer. No FB link is worth clicking.
On the rare occasions that I end up in Manhattan there's one restaurant that gets my morning business: The Comfort Diner on East 45th. On the plate: the cure for any over-indulgence the night before. On the wall: covers from lots of children's books that… seem to be real. "It's not Going to Get Any Better When You Grow Up", "Pooh gets stuck", "Little Bobby's Drunk Again" (apparently by L. Ron Hubbard…)… and many more.
Children's literature, like politics, is apparently self-satirizing.
While IG is also owned by FB i think i would rather have a link to that instead
Anyone remember "Go the F*** to Sleep"?
I have the audio recording somewhere, as narrated by Samuel L. Jackson.
Yep, I got this shit -
"DuckDuckGo blocked this post to prevent Facebook from tracking you"
FOUR times in a row, one after another down the page.
So, no thanks.
My childhood was ruined the day me and my buddies found the pile of porn in the woods.
Could be more creative than throwing an f-bomb every other word… I like the concept though
It's no LiarTown, but it'll do in a pinch.
I can certify that every project I start will, at some point, involve the utterance of one or more of the following, sometimes repeatedly, and sometimes in sequence:
"Well I fucked that up"
"What the fuck?"
"Oh fuck this!"
"Fucking engineers!"
The other day I discovered that in MS Word, when you switch the language from "English (US)" to "English (Australia)", it automatically inserts "fucking" before every second noun, saving you the trouble. Nice!