Or having a morning shower.
Nor taking one.
(Is there something about this topic that triggers pedantry?

)
My post was a reply to @StatusQuo's "You are assuming that since work from home began I'm still putting on deodorant… or shoes… or pants."
The quote was just to give it context.
Ah, gotcha.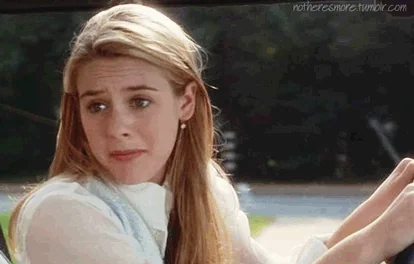 I think that means you're doing "showering" wrong.
Washcloths, people! Washcloths and soap.
I thought it meant it was absorbed into the skin so that washcloths and soap can't readily remove it?
Oh, derp, I think you're right. At least, that's what the author is saying, I have no idea of the veracity.
Probably not. If you are dense enough to sink into a tub of mercury you are not human and likely not even a carbon based life form.
An antipersperant is a diatribe against antiperspirants.
The use of 'into' (as opposed to 'in') here probably allows me to parse this as 'if you are dumb enough to enter a tub of mercury…' so they probably are human and carbon-based.
Yep!

I avoid aluminum not because of any kind of "natural" reasons, I avoid it because it tends to stain my shirts.
But, but, isn't it a cure/preventative against Covid? /s
Now I'm seeing images of them painting themselves head to toe in mercurochrome as the next best thing.
so, you're saying those of us who bathe at night so as to not get into bed filthy (I'm often covered with metal or ceramic dust at the end of the day), then put deodorant on afterwards have been doing it right? Yassss!
Now that we've got that (really) non-issue resolved, you can help me figure out how to be freshly shaved in the morning when the best time to shave is after a nice hot bath or shower…
For those who loved that hay and carrot flavor of ivermectin, now try the latest in reddit thread science: ivermectin mercury! Side effects may include a decrease in worms, lib owning and death. Ask your facebook friends if ivermectin mercury is right for you!
I've often wondered if time of daily shower really is predictive of whether one earns one's crust by the sweat of one's brow at a desk, or by the sweat of one's body and/or being out in the real world doing grubby things. I suspect high correlation but possibly not enough to predict with high levels of accuracy.
That's more left me wondering why these "scientists" think people are showering and rubbing stuff in their pits in the first place.
And leave a residue. That's the practical difference. Over time it wears clothes faster, and leaves them less presentable. This is the difference between antiperspirant and deodorant. Deodorant doesn't tend to have the aluminum, so it doesn't stop you from sweating. Just covers or prevents it from smelling.
Nothing wrong with antiperspirant, it's just not necessary for most people on a daily basis and no good for your shirts.
Shoes have real value, unless you have been vacuuming floors on the regular. (unless you don't count slippers as shoes)
Personally I have my standards anyway, and to be clear those standards are sweat pants (the second word is "pants" so they qualify as pants right?).
You're putting deodorant on at the wrong time in the wrong place