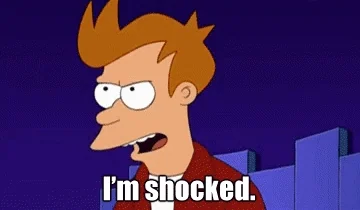 These are also the ones that scream "Blue Lives Matter" the loudest, yet somehow the hypocrisy will be missed by their supporters
I for one thank them for self-identifying as members of the pro-insurrection party. Not that any of the people on the list come as a surprise.
How many of them were known as "friendlies" to the insurrectionists? How many gave tours or supplied intel before or during the incident?
also louis gohmert, renowned even among texas republicans as "dumbest congressman from texas" which really is saying a lot. he was saying the quiet parts out loud before that was the fashion.
Yeah, no surprises in that list. Here's hoping that there actually is an effective investigation into the insurrection and that threads are followed to the highest levels. I will be shocked if that happens, but I am hoping.
Honestly, anyone who wants to prove they actually care about cops and that their "blue lives matter" isn't just a racist dogwhistle, now's the fucking time.
Matt Gaetz apparently still carries a grudge against the police after they pinched him for DUI and 16 speeding tickets.
They are helping out law enforcement by helping the FBI target their investigation.
Criminals don't like the Po Po, and other news GQP/KKKpublicans are racist bigots. Video at 5!
For the record…

Surprisingly… Boebert isn't on the list of people who voted against this.
She voted yes…

Maybe she'll change her mind?
Too late for that. She can say she made a mistake, as did one GOP member who voted for something else recently… But the majority of republicans voted for this, so…
Louie Gohmert is quite literally the stupidest person in Congress, even taking into account the many elderly legislators suffering from senile dementia. Any time you find yourself on the same list as he is, you probably need to re-evaluate your life choices.
Ok, you convinced me that she did one good thing in her life of GQP/KKKfuckery. Satan still owns her soul, and that ain't good.
Oh, she's still pretty horrible, of course. I'm not trying to defend her by any means. She is doing the bare minimum here, as are all the GOP members who voted for this. It's literally the least they could do. No one is a hero for voting for this, as it's pretty performative.
I'm actually really surprised she did not join the other members of the extremist caucus to vote against this.
Everyone has an off day, she's no exception. Oh wait, Satan is auctioning off her soul, the starting bid is $1.00 US. I see lemon written all over this. Don't fall for it.