Huh. I had the impression that O'Reilly's usual strategy in cases like these was to just cut the mike and get in the last word. Or did he only learn that trick later?
Loofa boy gets to preach about morality?
He's always such a bully and so angry. 6'5" adult yelling at kids. What an asshole.
The usual tactic…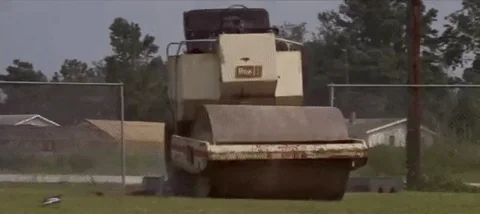 "How dare you use my own bullshit against me!"
/s
If O'Reilly calls you a pinhead, you know you're doing good!
Uh what? The "honest adult" guy at the "truth-telling" drugs conference said he "lost a lot of friends to LSD"? That one of his friends jumped out of a window thinking he could fly?
"Make no mistake, Jimmy - if LSD had the chance, it would kill you and everyone you know…" [cue scary music]
I'm surprised they didn't tell the story about the hippies who got stoned and put a baby in the oven thinking it was a turkey.
The documentary Outfoxed is a detailed look at Rupert Murdoch's right wing franchises. Very worth the time to watch.
With regard to this topic the below link to the doco shows the brutal attack that O'Rielly will use to steamroll any opposing voice and the tactics used by Jeremy M. Glick to beat him at his horrible game.
The student hear seems to be using a similar tactic.
O'Reilly was so predictable that his opponents could plot out their moves in advance and then speedrun him like a video game

howdy Mark, you were the first person I thought of when that weird BHS news came up in my shitty feed.
Thanks for rerunning that old clip of that ex-FOX shitbird getting his head handed to him by a clever 16yr-old BHS kid. I remember that event and followed the kid for a while to see which uni he'd choose, figuring that after that appearance he'd have his pick. I think he chose Tufts – great choice. I wonder what he's up to now? I hope he pops up again sometime. I admired that he was so polite and respectful while chopping that fool off at the knees. His parents sure did a great job.
–p
This topic was automatically closed after 5 days. New replies are no longer allowed.