… SO. MANY. double entandres, so little time.
"Please leave me alone during my lunch break. I only have half an hour to eat, including walking out to the truck."
"are you videotaping this?
"
Errrr… probably not???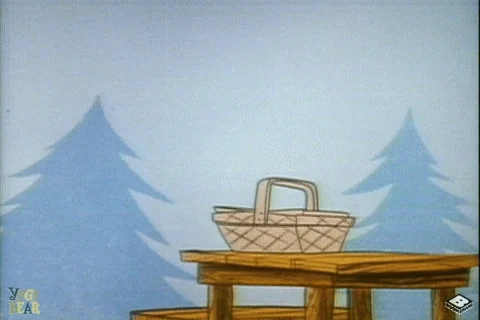 Office Manager: "Hey Charlie, we need you to come back to the office right now. There's an issue with the latest shipment of glass that came in."
Charlie: "Nope"
OM: "What do you mean 'nope'? You haven't even seen it."
Charlie: "I mean nope, I can't come back to the office right now."
OM: "Why not?"
Charlie: "A bear is eating my nuts"
OM:
Charlie:
OM:
Charlie:
OM: "Charlie…you've already been written up by HR once. Do you really want that again?"
Charlie: "No, really. There's a bear in my truck and he's eating my nuts."
OM: "I'm getting too old for this shit."
I have good memories from watching the re-runs of that show as a kid. (and I can do Yogi's catchphrase almost perfectly.
)
All the re-runs turned Hanna Barbera's cartoons and Woody Woodpecker into classics!
This topic was automatically closed after 5 days. New replies are no longer allowed.