I eagerly await all the Marvel fan experts telling me what was going on in the trailer because it was REALLY busy.
What I liked most about the Ant-Man movies was the campy silliness and heist style. This looks like it was filmed in 100% green screen.
One of the nicest parts of the early MCU was Scott Lang's relationship both with his ex, her new husband, and his daughter. It was a delightful and wonderful depiction of the challenges of divorce and forming a blended family that works to support the kids needs, not the parents ego and anger at each other. All I can say is I hope they're not messing with that formula or fridging Cassie, because I will be much displeased.
Also, yeah, the first two movies were fun and light heist films set primarily in the real world. This doesn't excite me near as much.
This 100%. The only other movie that had the main hero character have a decent interaction with the new ex's partner was Santa Clause. Otherwise it's always more like Mrs. Doubtfire where he's trying to "get back in her good graces".
Since she's been aged up, guessing she replaces him as they move to a younger set of Avengers. And the whole "fixing your mistakes" concerns me they may overwrite the existing family.
Jonathan Majors as Kang the Conqueror!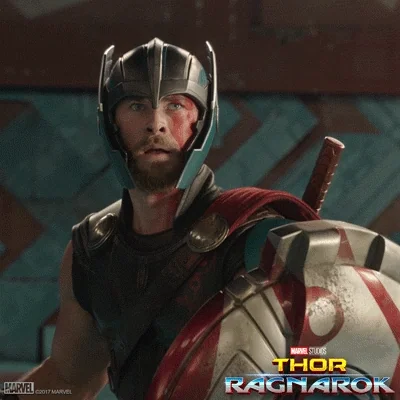 Is it really an Ant-Man movie, or is it a Kang the Conqueror movie with an Ant-Man title?
Based on the trailer, the overall universe story lines, and the feel of the trailer vs prior Ant-Man movies, my guess is that this is really a Kang the Conqueror movie.
With that perspective, I expect it'll feel different than the first two. For good or bad, depending on each person's own perspective.
My guess is that Ant Man is the protagonist and that the camera spends more time focused on him and his family than on Kang. But I'd love to see a proper Marvel movie where the story is told from the perspective of the villain. I guess the Loki, Wandavision, and MODOK shows all did that though.
Was that M.O.D.O.K.? Will Patton Oswalt play him again?
It would be amazing if the movie that finally brings the Fantastic Four into the MCU was all from Doctor Doom's perspective. It certainly couldn't be worse than previous attempts at a Fantastic Four movie.
He's been in other Marvel productions as well, like Agents of S.H.I.E.L.D. I could see it.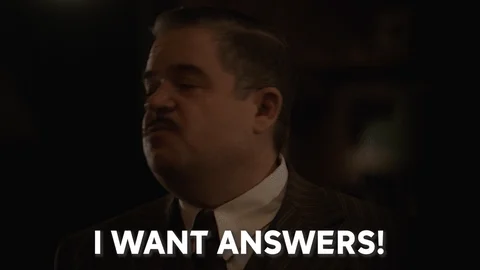 Yeah, it seems like the Marvel formula is just getting bigger and more bombastic (and therefore more CGI - even the real elements put into these shots get so altered, they're basically CGI as well). Which gets less and less interesting for me, even leaving aside they're working to a formula.
I get the impression, from what I've read, that they're pulling out tons of obscure Marvel characters and throwing them in the movie, albeit in altered form, so I'm not sure anyone can actually tell what's going on.
That would be very much against the general Marvel movie formula, so I'm guessing they're never going to be fridging a character, much less someone's kid. But they're clearly moving away from the smaller story elements about that family relationship in favor of spectacle.
I think it was. I've read about a few of the characters in the film (e.g. Bill Murray's) and they're super-obscure, so adding a M.O.D.O.K. in this context makes sense.
It's interesting the risks they're willing to take with the shows but not the movies - beyond understandable constraints like budget sizes and audience expectations. In fact it seems like (perhaps because of the shows) the movies are just getting "safer" and more predictably formulaic as the shows get wilder.
Not sure much stock can be put to this, but the IMDB trivia section states Kevin Feige believes this movie to be the linchpin for the beginning of the MCU's phase 5.
I'll watch the trailer when I'm obliged to, one way or another, and will almost certainly wait for the film to come to Disney+. Thor: Love and Thunder was just too much of a massive disappointment.
I did think that Ant Man & The Wasp was very refreshing with its upbeat ending. I'm vaguely aware that Hank Pym's story got really, really dark in the comics. Guess there's no chance of anything like that happening in the movies or otherwise anytime soon.
I also liked that it took a step back from the "race to save the world/galaxy/universe" stakes of the other Marvel movies to focus on a more personal story about trying to save Hope's mom while also keeping Scott out of trouble so he could continue to be there for his own daughter.
Sounds like they're going in the opposite direction this time around.
I forget the exact quote, and if it was Tony or Peter who said it, but one of the Spider-Man movies mentioned about being a friendly neighborhood Spider-Man as a nod to the book, but that is what made the other Ant-Man movies fun. They were Oceans Eleven with superhero shenanigans. Not everything has to be about saving the entire cosmos.
A concept also used to good effect in Ms. Marvel where they paraphrased a line from the Qur'an.
(Of course they eventually had to toss in an unnecessary "the world is at stake again!" subplot for that show too.)
They could just make Doom the hero, an Eastern European Iron Man leading a Latveria that's the Marvel version of Ukraine, with the war against Russia and everything
Then model Reed Richards after Elon Musk and everything will be properly upside down
I thought that was him too.