. . . a basically unrestricted checkbook, which was fragrantly abused by the bureau
I agree completely: this stinks.
Came to say similar - this is a flagrantly smelly situation.
@thomdunn fragrantly or flagrantly?
all y'all beat me in with the same joke!

Obviously late to the party, but may I ask what fragrances were the office faves?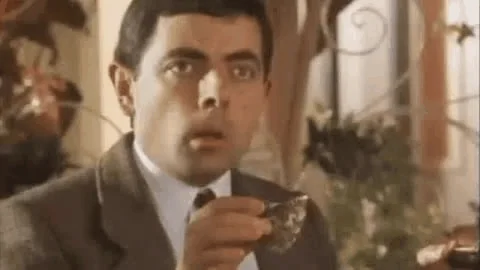 Desert Eagle by Calvin Klein
You're all too quick for me too.
I'm guessing the sweet aromas of fine cigars and corruption.
To be fair, alcohol, tobacco and firearms are all legal.
Added to that, the ATF is legally restrained from effective enforcement when it comes to gun smuggling.
It's worth reading both articles in full just to grasp the full scope of the harrowing ineptitude at play.
Is it ineptitude as such or is it simply they instinctively know how hard they'll be slapped back if they actually do their jobs?
These guys can't even computerize their records by Federal law. Their inefficiency is enforced by statute. Basic psychology says they'll do a poor job if all incentives are aimed towards their doing a poor job.
A government entity inept at its job and people wantonly using it for power and to make money?? ACAB, why would the ATF be any different?
I think we've all learned a lot the last 4 years about how lack of oversight and direction from above just leaves space for corruption.
And often enough constrained by other factors. The ATF's former go in shooting approach was a big factor behind Ruby Ridge and Waco.
There's real resistance to ever approaching that sort of thing that way again. Often seems to mean keeping the ATF off to the side or uninvolved.
to be fair, given the amount of white collar crime we see on wall street - not to mention legal but morally reprehensible behavior - government doesn't have a particular corner on this
power corrupts, and money makes it fun.
if there weren't big monied interests behind stopping the atf, and if there wasn't a policy of giving police unaccountable power and buckets of money for militarization, they'd do much better
They're cops.
Of course they're bad at their jobs, corrupt, and actively protect murderers.
Dammit, I wanted that joke …
I would have thought that CLP would be a better choice of fragrance, myself.
There's a reason why I call the BATFE 'jack booted thugs', and this revelation does not come as a surprise to me at. all. Hopefully, they'll get an actual permanent director who can start cleaning house.
… I have a picture I took a number of years ago when my uncle was cleaning house after his wife passed on; I called it "the bureau", and it had a large bottle of rum, a pack of cigarettes, a pack of fire crackers, and my uncle's pistol. I had ended up with the rum and the fire crackers, and as I was sitting at the table I noticed the cigs there and made a joke of "well, if we has a gun here we'd have the bureau."
My uncle heard me, cause a minute or so later, he came out into the room, handed me the pistol with the cautionary phrase "it's loaded", and I got my picture.
And now y'all know where I got my sense of humor from.