how many episodes will this podcast have?
Something tells me she doesn't include any of the parts of the Bible that include instructions on how to not be a dick.
What a godforsaken nightmare
We really didn't deserve the goodness of Jimmy Carter. He taught Sunday school well in to his 90s at a church he used to cut the grass at.
And I'm inspired by MLK's use of his faith as a positive force, often trying to change the minds of other pastors who used the Bible as a tool of oppression.
"And when you pray, do not be like the hypocrites, for they love to pray standing in the synagogues and on the street corners to be seen by others. Truly I tell you, they have received their reward in full."
– Matthew 6:5
This is literally just a couple of verses in front of what she quoted.
Epic! This is hands-down my favorite brand of metal.
Andre wrote the following in the comments to another of his Paula White videos:
She didn't like it actually. Her team asked me to remove the video.

I said I would ask my audience to report her church to the IRS as being political.

Now she likes the video.
That is assuming that her platform (Twitter, Truth Social, …) is still online and available by the time the episode count even reaches triple digits.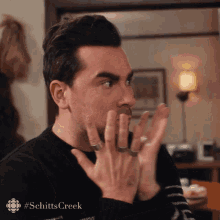 Malachi 2:16 – "'For I hate divorce,' says Yahweh, the God of Israel"
No self respecting conservative Christian parents would let their kids anywhere near her class. Or person. She's tainted.
I don't think it's just the apostle Paul who would want Greene to shut up at this point.
Oh no. No, no, no. Thanks, but no.
She will do anything for attention – even espouse beliefs she does not have. In the top three of most odious politicians on our current roster.
Long ago, at my then-residence on the Mojave Desert, I played a national preacher's radio broadcasts to my carefully tended garden plants. They all died. Be warned… 8-(