5 out of 5 Borks. Would pet.
I understand completely. That's pretty much how I treat dogs when I'm just trying to get through my daily life.
Police dogs, take note. This is what you should be doing instead of biting people.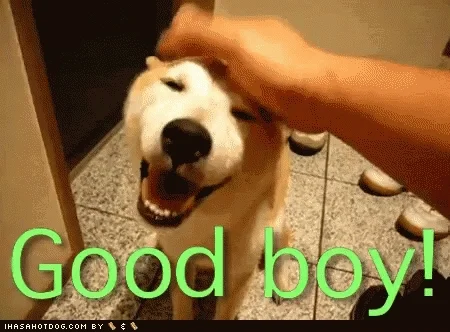 My cat is an asshole when it comes to nearly everyone but with me he's super cuddly and loving, and some days when my depression and stress are through the roof i am really happy he's in my life. Animals can deeply change lives for the better, i'm pretty sure if i had never rescued him i would have suffered more deeply from my anxiety and depression.
Thanks for sharing.
Something furry, cuddly, with a a heart beat and bad breath saved my life.
This topic was automatically closed after 5 days. New replies are no longer allowed.