hmmmm… call me a skeptic, but i call this staged.
tiktokers get paid for clicks.
show me the police report where the guy got arrested.
Seems like she has quite an excess of fucks to give…
seriously. why not lock your car, sheesh.
Yeah if he's been in there part of Saturday, and all of Sunday and Monday and at least part of Tuesday, he either has a water source, or is likely close to dead.
Not to mention that "mud" wouldn't be the only substance he would have had to leave in the car…
Talk about burying the lede - the Pope has a son?!!
That's why he can lecture people that don't have kids and prefer having pets as being "selfish"…
Not, you know, because he's a no-kids having virgin…
"It's a rite of passage" he "explained," adding that he's "the son of the pope."
I had neither on my bingo card for today. Holy Fuck'n Shit…
"Weeeeell doggy… I'll be a naked son of a Pope."
Yeah, the second part of the story feels very odd to me.
"Why are you in my trunk, and are you naked?" she asks.
"Yeah," he said, about being naked.
Never gonna be able to sell it now…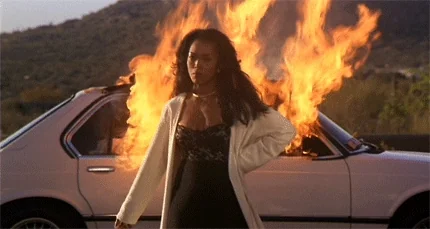 the police, who are not at the scene
Amazing how one wrong letter can completely change the meaning of a sentence.
This was somewhere in Canada. The cops are RCMP; you can clearly see the yellow stripe on their pants and the RCMP crest on their jacket shoulders.
Also, they didn't have their sidearms out, ready to shoot the possibly crazy person.
Lots of Popes have had sons. Several of them have even tried to ensure their son inherited the Papacy after their death, but not for quite a while.
Pope John XI may have been the son of Pope Sergius III for instance. That was in the 10th century though, so he's probably dead now.
I mean, I enjoy hanging out in my own trunk naked, like anyone else, but in a stranger's? That's just weird.
That whole business about clerics having children that inherit, is why the Roman Catholic Church insists that their clergy be celibate. It's not about the sex, it's about the money.
Don't you just hate it when that happens…
It is so awkward when his parents come to pick him up.
US Car Owner, "Monday, my car seats were covered in mud. Wednesday, I found a naked guy in the trunk. Now it is Friday, and the police have returned my car, covered in blood and full of bullet holes."