Wheaton's law applies…
What's wrong with people?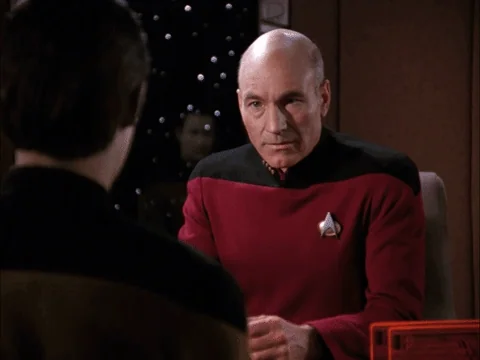 It's bizarre that she would take the time to make the video in the first place, though, given how absolutely gorgeous Natalia Dyer is, to begin with.
That whole world of elective cosmetic surgery is filled with bizarre dysfunction.
So is the endless exploitation and criticism of women who happen to achieve fame through acting.
I mean, it couldn't possibly be her amazing acting talent, right?
No women have talent! We all just sleep our way to the top! /s
"When all you have is a needle, every problem looks like it needs Botox."
I suspect this NP works at a clinic that treats a constant parade of nearly perfect looking rich people who "just want a touch-up", and she probably thinks that ordinary people view celebs the same way she does.
Ugh between this and the pink sauce…fuck TikTok
Or filler, as they call it in the Cosmetic Injection Business.
When I hear "filler" I think modeling putty… probably not the same thing.
And neither Natalia Dyer nor this Miranda person needed any work done. It is one thing to give advice at your job for people looking for something, or how you feel about yourself - it is completely different giving unsolicited advice to anyone about most things, but especially elective surgery.

why didn't the injector make a video about how she would treat herself if given the chance? what a moron.
Uh… scroll down in the post and she does do that - as an "apology" - and shows her before/after work.
But that really doesn't make up for the unsolicited advice, IMO.
Cause she's already done all the things to herself.
Wilson continued her video by sharing a photo of her own face before revealing what cosmetic procedures she'd had done on herself. She explained how she got lip fillers, a brow lift, and "injected botox" in both sides of her face to "relieve [her] tension headaches and slim [her] face".
ETA screenshot for anyone curious

Oh, I didn't either. Wasn't going to give her traffic

just went and found some more info
She's a damned fine actor. Fuck this world that believes beauty is literally skin deep and we should all change ourselves to meet some weird esoteric ideal.
Now I'm envisioning a story where everyone gets plastic surgery and they all have the same damned "perfect" face. What a terrible place that would be.
Do you want the living dead in Beverly Hills? 'cause that's how you get the living dead in Beverly Hills…
People make videos like this for two reasons. One is obviously self promotion, going viral, etc. The other is that they are just wrapped up in their own world, social media has made it so every trivial idea you ever had could be shared with the everyone, everywhere. So someone involved in plastic surgery is naturally going to talk about plastic surgery, like it's no big thing. It reminds me of guys on a VW forum talking about their ideal Baja Bug, or guitarists talking about their ideal strat mod. Except she's talking about a human being, a human being who didn't ask for her opinion but will undoubtedly hear it. The whole plastic surgery world is based on this faulty idea that there is some ideal "look."
And I guess every face looks like a problem?