This misguided appropriation of black culture by asinine Republicans truly is a thing to behold.
"not that I want to be disrespectful…" But she was anyway. Ass.
"She was accommodated to the back of the bus…" How does one get elected as a city councilwoman without having any understanding of what the word accommodate means? I swear to god, it's like arguing with toddlers.
It is a universal and time-tested truth that anyone who publicly likens themselves to Rosa Parks is an entitled asshole who shares few if any qualities with Rosa Parks.
In the extremely unlikely event you actually DO warrant a comparison to Rosa Parks then just keep your yap shut and let other people come to that conclusion on their own.
Sarah Vowell laid this out 20 years ago.
Among the many, many people who have likened themselves to civil rights icon Rosa Parks: Ted Nugent.
I would also like to mention rocker, marksman and conservative activist Ted Nugent, who, in his autobiography "God, Guns and Rock 'n' Roll" refers to himself as "Rosa Parks with a loud guitar." That's so inaccurate; everyone knows he's more like Mary Matalin with a fancy deer rifle.
i wonder why the mayor bailed out on the zoom for a bit while maskhole was going on her rant. was it because she was trying to squeeze her own head till it popped?
Accommodated refuses to do Alexander's heavy lifting.
"I think something we can all understand and agree with is that look at Rosa Parks, she was accommodated to the back of the bus, but she finally took a stand and moved to the front, because she knew that that wasn't lawful."
Adding insult to insult, the councillor even misrepresents what happened with Rosa Parks on the bus. Ms Parks was being kicked out of a seat in the "Colored Section" of the bus to make space for a white passenger. How is, not wearing a mask because of being an entitled asshole, the equivalent of being a black woman making a moral stand up against Jim Crow.
Without knowing anything else about her other than what is in this article, I guarantee that this woman has never been on a public bus, would be terrified to have get on one, and utterly unable to make it to her destination on time.
Not to be overlooked, she also says stuff like "…the fact of the matter is, when is enough enough?"
It's like those flat-earthers, using Galileo Galilei as argument, because he was such a rebel too.
You can't make this up. The world is getting crazier at a scarily increasing rate.
I didn't know that Rosa Parks had chameleon superpowers that allowed her to change her skin colour as easily as one can don and remove a mask.
If you're a white authority figure who is more concerned about maintaining your personal privileges than fighting for the collective good in 2021 then you aren't a spiritual descendant of Rosa Parks, you're a spiritual descendant of the white people who asserted their right to her seat.
Brainspore's Corollary to Godwin's Law:
"As any Republican whine grows longer, the probability of a comparison to Rosa Parks becomes more likely."
Temecula, California is a Karen stronghold, Fact!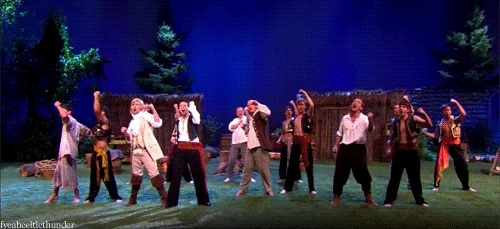 It's the Republican version of "and yet she persisted".
In fairness Sarah Vowell pointed out a couple of progressives who made the cringeworthy comparison too. Republicans just seem to have a special flair for it.
She says "So it's not that I want to be disrespectful."
Some are born disrespectful, some achieve disrespectfulness, and some have disrespectfulness thrust upon them.