It's too bad that a court doing the right thing is newsworthy.
It'd be extra-awesome if Jones' bankruptcy-court shenanigans landed him a few extra fraud charges.
Have to confess, prior to reading (too much) about alex jones i hadn't 'got' the connection between establishing a pathologically credulous audience for political conspiracy and using that same bunch of suckers to sell snake oil. The idiot who buys into Jewish space lasers will be the same idiot who accepts that there's a vast conspiracy to hide that horse de-wormer can cure covid, and vice-versa. Oh the grifters we shall meet… -sigh-
Close but no cigar, grifter.
Actions, meet consequences.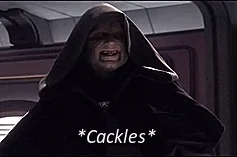 Yeah, that's where he makes all his money. I've read he was making $800k a week. My boss has bought (as in physically purchased) a fair amount of his snake oil over the years. It hasn't made him any more red yet though.
It took them 45 days to move the lights around!?!
The classic essay on the subject
… In 2007, I signed on to the email lists of several influential magazines on the right, among them Townhall, which operates under the auspices of evangelical Stuart Epperson's Salem Communications; Newsmax, the organ more responsible than any other for drumming up the hysteria that culminated in the impeachment of Bill Clinton; and Human Events, one of Ronald Reagan's favorite publications. The exercise turned out to be far more revealing than I expected. Via the battery of promotional appeals that overran my email inbox, I mainlined a right-wing id that was invisible to readers who encounter conservative opinion at face value.

Subscriber lists to ideological organs are pure gold to the third-party interests who rent them as catchments for potential customers. Who better suits a marketing strategy than a group that voluntarily organizes itself according to their most passionately shared beliefs? That's why, for instance, the other day I (and probably you) got an advertisement by way of liberal magazine The American Prospect seeking donations to Mercy Corps, a charity that helps starving children in the Third World. But back when I was getting emails every day from Newsmax and Townhall, the come-ons were a little bit different. …
Good read. And wow - they think Mitt Romney was a spectacular liar. It was a more innocent time.
REMEMBER: Whoever the other party nominates for president is Satan

I'm surprised they didn't simply shoop his head onto a young Arnold Schwarzenegger.
Did he at least get a belt?
That's how long they take to complete their orbits.
That's some serious gut-suckage!
Actually it was $800k a day.
The attorney also showed the court an email from an Infowars business officer informing Jones that the company had earned $800,000 gross in selling its products in a single day, which would amount to nearly $300 million in a year.
Is this genuine?
I hope so. It's hilarious…