Has he been taking Ivermectin for years? Because he clearly has brain damage.
Good. I hope they take him for every fucking penny.
Clean the bastard out.
I thought his strategy was probably "I'll die before I have to pay this", then I checked his Wiki page; only 47 years old. Wow, thought he was late 60s
@beschizza I thought the pic for this post would have mouths for eyes
Next up, Marjorie Taylor Green for exactly the same cruel, heartless fucking bollocks.
Remember that during the custody hearings for his children he and his lawyer argued in court that the "unhinged lunatic" thing was all just an act, then he basically went out into the parking lot to broadcast "I SWEAR ON MY LIFE THIS IS NOT ALL JUST AN ACT."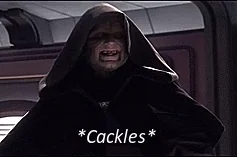 What will he claim now? He's insane? He's an entertainer? It's hard for him to keep his stories straight. For people who aren't idiotic enough to follow him, though, the malice is a clear throughline.
Holy shit. I am older than Alex Jones. And I thought I looked old.
Does it matter? He'll spew some nonsense. The question is how smart he has been about protecting his assets. That will tell us whether he takes off the assclown make up at night.
How damages should calculated:
          Everything.
I'm surprised that there is no mention of an attorney losing their license to practice law as being part of a 'death penalty sanction'. It seems that anyone who fabricates evidence, forges documents and gets false witnesses to testify has completely disqualified themselves from being a lawyer in the first place.
They didn't have massive disbarments of the attorneys that affided* to the filings in the robosigning cases so I'd say that chances are pretty low. The bar is a club that almost never kicks members out.
*not just signed. They swore that they knew what was in the filing and that they were truthful. As we found out, they couldn't even be bothered to personally sign the piles of forgery that they submitted to the courts.
It's all the crystal meth
Unfortunately there is a significant chance that Jones will be able to pull some sleazy scheme to shield his assets, claim to be a victim of deep state harassment and grift more money from the cult.