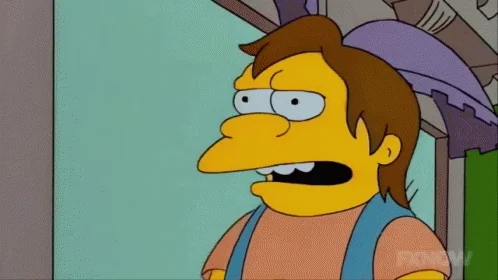 That's an interesting way to describe North Carolina.
A crime so nice he did it twice.
I wonder whether he trotted out a "Do you know who I am?!"
It's okay if you're a Republican, isn't it?
Pathetic.
Repeat offender is gonna repeat offend.
Cawthorn has been charged before with driving after having his license taken away. Before he was a U.S. House member, a 2017 charge of driving while license revoked was dismissed in Buncombe, court records show.
Having grown up there, I'd say it's a fair description for large portions of it. (Yes, yes, I fully acknowledge that there are lots of non-idiots there as well and that my feelings towards the state are slightly tainted by my life there before I escaped, but there you go.)
law and order, broken windows, lock 'em up, etc etc amirite!?
And he was pulled over at gunpoint, right? And yelled at and beaten when he wouldn't step out of the vehicle, right?
No?
Is this the one who implies he's in a wheelchair because he was an army hero, when in fact he caused somd kind of party boi DUI crash before he even started ROTC, or something like that?
ETA my mistake, someone else was driving, but it did involve spring break and contradictory accounts. Also who cares
He's currently facing efforts to disqualify him from running again, due to his part in the insurrection. Maybe he's trying to establish a precedent that laws don't apply to him. Sounds silly, but it's worked so far for TFG.
Funny, some folks I know who have been in crashes that involved severe injuries or fatalities tend to be more cautious in the future, not less.
Cawthorne gave speeches about the accident that caused him to miss attending the Naval Academy. Subsequent reporting showed he had been rejected prior to the accident.
Kind of secondary to having a dozens of classmates sign a letter stating that he's a serial sex predator, but does paint a picture.
I forget, why was his license revoked the first time?
He's been cleared by the NC courts and is eligible to run again:
Let's hope the voters actually see through this nasty little protofascist.
The gubmint can't tell him if he can drive or not! Freedumb!
Further proof that "Stupid enough to be voted in by our constituents" is listed first in the GOP's official criteria for electability.
"The kid from Cabaret, right? Tomorrow belongs to me?"