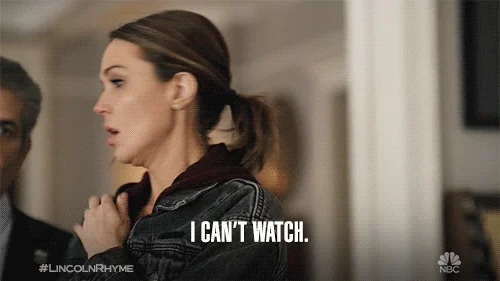 Same. No matter how effective or humorous the interviewer may be, any and all chances to allow that POS the chance to play the victim and/or get air time only encourages him to continue with his horrendous shenanigans.
I don't care that he claims he doesn't have any money left. He perpetuated a hoax against families that were already suffering for "entertainment." He deserves any and every fine and punishment levied against him for that.
And if he can't pay, perhaps a case could be made for debtors prison.
Don't stop suing him until he's dead.
The courts certainly are happy to do that to any and everyone that isn't rich, so yeah, I would agree. "Can't pay? To the brig with you."
Good. Still too much. I can't wait to pull up to a Wendy's drive-through and see Jones at the payment window and trump at the bagging window. On a work-release prison program.
The Streisand Effect business model; I don't think he will go away until we feel safe ignoring him and have trust in the courts to financially pummel his like-minded unethical brethren. If I was a civil suit litigator, though, I'd be sending him thank you cards.
Isn't this the point where someone chimes in with "Sunlight is the best disinfectant!" ?
If you can't watch this, you'll likely be able to catch him in the new season of Dancing with the Stars or The Voice.
"Gloom, Despair, and Agony On Me" is the only tune he knows.
What an evil shitbag. By satirically "taking the blame" for all those other things (saying he invented cancer, ffs?) he's just trying to position himself as the victim and how he couldn't possibly be responsible for the pain and suffering he inflicted on those poor families.
The interview was really well done, though, for those of you who didn't watch it. Not saying you should, but it's not one of those "humorous" takes like Jordan K does. That said, it still made me want to vomit and/or punch something a couple times.
That may be true for some, but I would bet that his core audience does not care about anything that may come out. To them, this is all a "liberal witch hunt" or some such nonsense. To them, this is a rallying cry to support an idol who has "fallen on hard times." Effectively, this is a marketing campaign for him to ask for and get more donations from his fanbase.
Has no interviewer ever asked him the question: "How would you feel if I had your children murdered and, almost immediately after the incident, I sat here and told you, still in mourning, that your 'children' were actors and that you are a liar?" I have the feeling Jones would physically attack the interviewer.
Jones has sued plenty of people for defamation against him. So… I'd wager no interviewer wants to go through that.
I took one for the team here by lasting four minutes so far. I am going to need a ladder to get out of this rabbit hole. Send for help. Please.
You could say very much the same for a lot of other characters that keep turning up here.