Good grief, what a timeline this is.
Which is exactly why they voted for your opponent.
As with James Comey or Bill Barr or Mike Pence or Liz Cheney this no longer matters to the MAGA crowd. You're not a "real" Republican unless you pledge your unconditional fealty to the sociopath narcissist who registered as a Republican in 2012.
The stupid timeline we're all stuck in… I thought that was well-established by now…

Just when you thought it couldn't get crazier.
This timeline never always seems to disappoint.
Edited cos I fecked up my inglish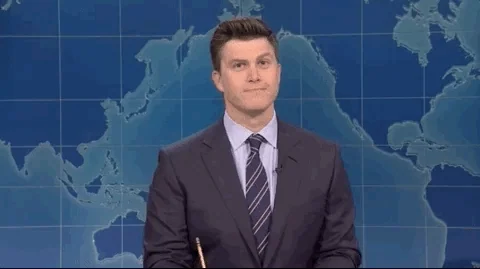 "there were a 'lot of irate people out there' whom the campaign 'can't control.'"
Or who the campaign has absolutely no intention of control. The Manchurian Candidate and Telefon used complex, secretive techniques to create their clockwork-assassins. In real life, it just takes a constant fire-hose of dog-whistles.
I dunno because I would say they can and do control them and are using them to attempt the assassination of political rivals using tried and true methods employed the world over.
Kari Lake has still not conceded?
Good thing for us it doesn't matter, Katie Hobbs will become governor whether or not Kari's lying mouth confirms what we already know.
At least you didn't say, "I could care less".

Bizarro World makes more sense than our current continuity.
you mean that the campaign absolutely intends to inflame.
the reason this even came out is that the campaign secretly recorded the conversation and released selected parts of it - notably not the threat itself, only the official telling the campaign's lawyer to f'off and stop threatening him
( @TornPaperNapkin we must have been typing at the same time. the carbonated beverages are on me. )
Exactly. If you hadn't lied to them, they wouldn't be violently irate.
Riffing off Web3isgoinggreat.com, someone really needs to make a new site called USDemocracyisgoingswell
I wonder how many of those deputies of the sheriffs department that are guarding Gates also voted for Lake.
Yep. "death by angry mob" is a good method; the problem is when you lose control over the angry mob and they turn against you when they discover you've played them for suckers the whole time…
Add Mitch McConnell to the list. Fucking Mitch McConnell!
People like Levin call them Establishment Republicans who aren't really conservative who are like the elite branch only concerned with retaining power. Not True Patriots.
These people were lock-step GOP goons for years and years, pushing their rhetoric constantly. The fact they have either a baseline of humanity that causes them to reject MAGA, or they just strategically see that long term mask off MAGA isn't tenable, has made them traitors in some peoples' eyes.
Fucking weird. I hope they continue to eat themselves.
Should probably start downloading their phone contents now, before the data is deleted.
Lake is retweeting Daily Caller stuff and this…
Something James Wood tweeted, these people are scary angry.
Maricopa County is the new Zimbabwe
What the heck does that even mean?
That dude is known for his rants like this. Had a Covid one go viral once.