I've known 4 year old's that are better at accepting defeat.
Hey Joe…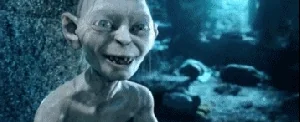 In today's environment, a large percentage of the people are not happy with the way the (election) system was working.
It's called change. You can either gracefully accept it, or you can make a mockery of yourself by fighting the inevitable then wondering why your kids and grandkids never seem to find the time to visit.
Obviously, because they lost. "How dare a majority of voters not allow me to rule with an iron fist!"
I don't wish for anybody's death, but there are some I'm looking forward to more than others.
Never concede! Hire Rudy G to plea your case!
Don't encourage them, not even in jest.
C'mon, he's just asking questions! Like "Why would anyone not vote for an evil toad?" But I'm afraid he'll never get an answer he can understand.
Considering this is a fairly affluent suburb largely made up of other old white people… you know this is bad.
This topic was automatically closed after 5 days. New replies are no longer allowed.