Good. I'm ordinarily extremely reluctant to advocate the state taking someone's child out of their custody, but these are extreme circumstances. Unless she sincerely changes her ways, she remains a danger to her son.
Also, and completely unrelated to Vargas's reckless endangerment of her son, humans with a blasé attitude to their unleashed pets are bad pet parents. Also looks like Bruno isn't neutered. Hopefully Bruno's human will do so when he's old enough if he isn't already. I've known a number of dogs who suffered and who bred puppies who suffered because of asshole men who couldn't distinguish their own male insecurity from the reproductive organs of their pets.
The only people I don't despise in this story are the son and the Boxer.
The puppy got out, the guy chased it. 6 mo may be too soon for some vets to fix a puppy. My Electra is getting spayed around 14 months. While I did not enjoy living thru her first heat cycle in the house, my vet says it lowers her chances of cancer and should help her mature having had the hormone bath.
I am not ready to say the dog owner needs to go to jail, but the report does say he was also cited. I have had dogs run out the gate or door when excited. A playing child outside is pretty great for a puppy, you know.
Yeah, from the description it doesn't sound like the owner really did anything wrong. It's not like the guy had a poorly secured pet tiger or something.
The situation really could have been improved with two or three more responsible gun owners on the scene to have their turn. Good men with guns. Everything would've turned out swell, and there'd be one or two more red nails for the Blood God.
Aye, that's why I qualified it with if Bruno is old enough. Sorry if brought a little of my own irritation at those other men I've know who just wouldn't get their dogs neutered at any age.
I definitely don't think he should be in jail. A citation seems about right. And I'm extremely relieved both the child and Bruno survived.
Because a puppy accidentally got out and he immediately ran after it to get it back inside? Still seems pretty harsh.
A citation saying in effect be more careful about letting your not-yet-trained puppy out without a leash? I think that's reasonable. But I shouldn't have said I despise him. I didn't realize how young the puppy was. Mea culpa.
The idiot Vargas is far and away the despicable one.
But he didn't intentionally "let" the puppy out, the puppy bolted out unexpectedly. Clearly he recognized his mistake immediately since he ran after the puppy to get it back inside.
For sure. If I saw a potential danger approaching my 5-year-old my immediate instinct would be to lift the child away from the danger.
You're right. Sloppy wording on my part. I recognize it was an accident. Her shooting was not.
I shouldn't have brought it up; it's distracting from the trigger-happy fool.
This woman needs a gun safety course and target practice. A Texan should know how to handle a weapon better.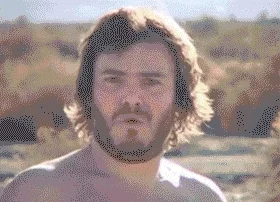 She needs to not carry a loaded firearm.
Not sure if you're being sarcastic, but as a Texan I can tell you that expectation is vastly divorced from reality. In Texas guns are no less treated as a deadly talisman by untrained fools than anywhere else in the gun locker that is America. The difference is the 25 million human population.
What this woman needs is at least one less gun than she currently has.
She's clearly demonstrated that she has neither the judgement and temperament to be entrusted with a deadly firearm regardless of how many classes she takes.
the good news is Texas just passed a law so that everyone can carry a gun without any paperwork.
This should end well.
What this say about the value of human life? Maybe it's anti-speciesist.