And this is why I'm glad I never boarded the "Avenatti is going after Trump therefore he must be a good guy" train.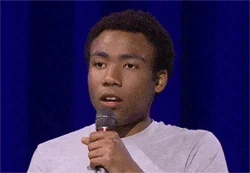 Totally. He never really struck me as "going after Trump," but more as, "going after fame."
He hitched his wagon to Stormy, then abused that relationship. Fuck him.
to quote seventy maxims of maximally effective mercenaries– the enemy of my enemy is my enemy's enemy, nothing more nothing less.
edited for spelling
I tried to tell you, mutants.
I mean, he was always a lawyer, so…
it makes me wonder, the people who couldn't see through Avenatti…whether they'd have fallen for Trump too under slightly different circumstances in their lives
Actual CNN headline from 2018:
Guys I'm starting to think some of the infotainers on cable news might not be the astute and well-informed political experts they are sometimes made out to be.
I laughed a bit at right-wing attempts to portray him as a "hero of the left" (and media attempts to do likewise). It was so obviously absurd. I never hung any hopes on him, but at the time I figured he was a sleazy dude who coincidentally was targeting Trump because it was advantageous for him, which would hurt Trump to some degree. What I didn't realize was how completely corrupt and incompetent Avenatti is, and how thoroughly inconsequential he'd turn out to be as a result.
Yup. I remember all the gushing and breathless calls for him to run for President in 2020. His fall from grace was pretty damn immediate and spectacular - and wholly unsurprising.
Though notably not from anyone who I'd normally take advice from on who to vote for.
it should be clear that i never expected much other than getting a hefty settlement for ms. daniels.
many of them keep hitting the glass floor and persistently fall up.
Oh, confirmation that Avenaughty is a douche bag. Thanks.
Its a certain type of character in our culture… im also thinking of dog the bounty Hunter looking for Brian laundrie. Like, theoretically they want what we want - to see justice, but you get the very distinct impression this is more about themselves than the thing they are professing to be doing…
I remember him pushing himself for President… I don't think I ever met a person who wanted that. Ha.
This topic was automatically closed after 5 days. New replies are no longer allowed.