"Reclaim America"? Maybe "Recycle America" is a better way to go.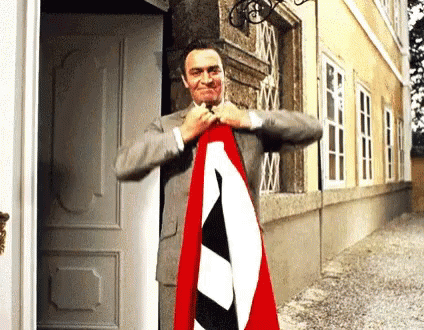 Bravo, Joe!
(Isn't flying a flag upside-down a sign of distress?)
Every State and National Anthem should be required, by international law, to be only performed on Kazoo and Swanee Whistle. Like this, but without the piano; and more cow bell.
I suspect it wasn't one particular thing he said that got into Mr. Patriot Front's head, it was the fact that his crew of dirtbags got all dressed up in their boy-scout uniforms and carpooled into the city from the lilly-white suburbs, only to give a withering speech to a handful of media folks and one guy heckling them.
They were probably hoping for violent confrontation and this is what they got.
Generally, bullies and want to be bullies absolutely hate when you mock and/or ignore them. They desperately crazy attention.
THAT's the new KKK "uniform"? How dreadful. How basic. How unimaginative. How BORING. If you have to hide your face, you've already admitted that you should be ashamed of what you're doing.
Flying a national flag upside down is a recognised sign of distress at sea.
The Supreme Court struck down the law against defacing the US flag, owing to freedom of speech.
The National Patriots ought to replace the stars with little swastikas.
That cyclist guy is brilliant. Well done. Keep it up!
Distress? Maybe they all had tummy aches. You can get that way from downing nothing but bull-droppings and kool-aid 24/7.
I find it impossible not to burst out giggling



Melodica can be lovely. Or a weapon, as above.
Here's a lovely melodica (fast-forwarded to the melodica entry. I like the whole song).
So now they are all into masks. Cowards.
Cargo pants are out. I've been saying this for a long time, but for some reason my male social media friends want to argue with me about it.

Okay then, just where do you keep your cargo?