Well if it only messed with the convenience of yes voters, but their fuckups effect all…
True. But my flawed character has little sympathy for TERF Island. Or Florida, Texas etc.
You and I have a different idea of the definition of "flawed", then.

Can't argue there, the TERF madness overwhelming Britain right now is… well it's shocking and it's definitely a contagion which has radicalised some crazies here. Apart from Glinner who has been crazy for quite a number of years at this stage.
It's going from crazy to outright frightening. Hard to even plan for safe places to move to, if needed.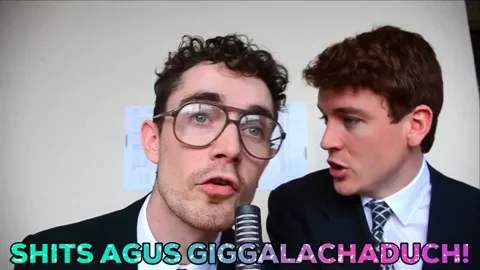 I'm morbidly curious how he voted, not to presume he voted for brexit but he wouldn't be the first business owner who exports a lot to the EU to have fucked around and found out (posted upthread)…
Import checks delayed yet again (good)…
Based on his twitter profile, he's anti-brexit, pro-EU. And he's a knight.
So this is how it went: for years "moderate" unionists have held their noses and voted DUP, despite the misogyny, homophobia, racism, transphobia, fundamentalist science denialism, and the laughable internal inconsistencies (how can they support an empire with an established Church of England?) but this time they finally snapped. Because of Brexit. Which isn't popular in NI, and because of the NI protocol, which is, so Sinn Féin won the election and the Alliance made great gains.
How do the English political establishment react? That's right, by doubling down on Brexit and on getting rid of the Protocol which is protecting Northern Ireland's economy.
Remember: it's never actually the will of the people for Conservatives. Never.
Raab told Sky News on Sunday: "If anything, the outcome in Northern Ireland from those elections makes it clear it [a protocol change] can't be put off."
No Raab, they told you and your allies over here to fuck right off is what they made clear. Unionism needs to shed the Conservatives as well as the DUP in order to have a path for the future.
Honesty? But that's not the way of the Tories!