Watching Faux News for us must be like looking into a portal into Bizarro World.
Can we just replace the words "Fox News" with Rupert Murdoch already?
Maggie Thatcher has entered the chat…
"woke pro-Europe globalist"
Minus three for three, so just average for Faux.
"we elected Boris to be the British Trump"
If that's true, then you deserve everything you get.
"Has fox'news' been taken over by a five line javascript 'A.I.' scraping reddit? Our experts weigh in on this lib-rul deep-state scheme to force you to drink genetically modified beer with microchips n' salsa!"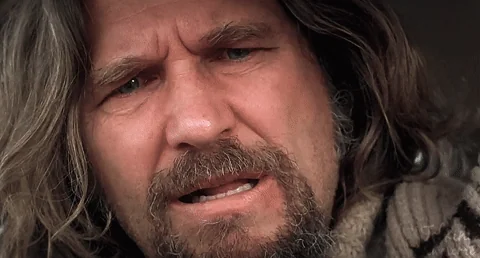 How they could typo "incompetent, russian bought, useless sociopathic shitstain" so badly is amazing.
And now Rat_Tucker Farlson has a British twin?
Feckin Marvuloous.
This guy's name is Craig Dillon. He runs a company that makes online videos including for conservative politicians. Calling himself a 'former advisor' seems a stretch but he appears to have a casual relationship with the truth. He has used the name Thomas Corbett in the past to issue take-down requests for videos claiming that Craig was his client. When confronted about this Craig claimed Thomas was a relative of his and never claimed to be his lawyer. Not surprising that he is Trump fan. There were also some other allegations but no charges.
Now he is in Washington peddling nonsense to Fox News. He has removed several social media accounts after this clip went viral.
What this highlights for me as a non-American is that Tucker appears to have done zero research before this piece and does nothing to hide his total ignorance. In Europe, the interviewer would have known the facts of the situation and been prepared to challenge the guest.
Riiiight. Because you turn to a product of Eton and Oxford, whose entire professional life has been coasting on the class he was born into, to stick it to the elites.
Al's green ambitions (regardless of how likely they are) driven by his wife's influence, are right there in the 2019 Tory manifesto.
Net Zero plans were exactly what they voted for - Or maybe, as this mook suggests, they only understood the simple things.

I guess the whole Brexit thing was just a pre-COVID fever dream then. Phew!
It really is fascinating the degree to which right-wing rhetoricians, with their random stringing together of catchphrases and names with no logical connectives, resemble bots, and poorly designed bots at that.
"Woke globalist Greta Thunberg!" "Political correctness COVID hoax BLM!"
I had never even heard of him. Now, after hearing him speak for mere seconds, I want to hamstring him and throw him into a pit full of starving hyenas.
Is this the time to bring up the Andrew Neil versus Ben Shapiro clip? Two insufferable arseholes, but one came ready for a fight:
Tucker is not uninformed, but his job is not to inform, but to deform the news. His shtick is to pretend to be an innocent seeking honest answers, but frames discussions, interviews and news stories to suggest the US is under siege by muslims, foreigners, trans people, democrats, gay people, in order to destroy America. His gosh shucks open eyed stare of confused concern has been playing well to the rubes, so he's going to keep milking it.
"Elites", in this context, means experts in any field, for example doctors and scientists. Being a rich moron (such as Bojo) makes you a part of the "real people" who feel that their opinions are just as valid.
I wouldn't be at all surprised if he invited Orban to CPAC personally.