"What I can tell the right honorable and learned gentleman is that all guidance was followed completely in No 10"
Including Rule 1 of Tory guidance, which supersedes all other guidance: wealthy and powerful people aren't subject to the rules.
Hopefully one/both (Chanceller of exchequer was also fined ) will be off.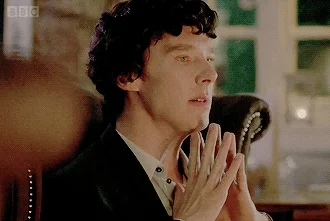 Hope in one hand, shit in the other, see which fills up first.
Actual real wrongdoing, active undermining of the rule of law and health measures, will have no impact on Conservatives. If the oligarchs get sick of them, then and only then will the narrative change. They are asTrump said and could gun down a baby on Trafalgar Square and tear it apart with their teeth without consequence. Just don't upset the oligarchy and all is good.
Or suggest municipal broadband or anti-racist and imperialist policies obvs.
By George, someting something someting.
Next thing:
Fines get claimed back on MPs expenses.
(at this point, i'd be suprised if they didn't)
Are there rules against this sort of lying (to Parliament, I guess)? I'm not asking, will they be enforced, or have any teeth, just, are there supposedly rules.
Yep, misleading parliament is a big deal, especially by the pm. That's why they're always deliberately fuzzy on stating exact things when variables are involved or misdeeds involved.
Bit better explanation of our archaic lack of a constitution, mashed together code of conduct policies. This is from recently when they were knowingly handing covid contracts to contacts without tender. Some of what went on were ridiculously audacious acts of corruption and greed, billions wasted, well, siphoned into wealth hoarders hands anyway.
All I can see is that there is no realistic way that Boris will be fired or that he will step down. Also, the polls constantly show the Tories being in the lead. There is nothing that can get rid of him, and the people in his party that are plotting to be the next PM, are even worse than him. What even…
Maybe he did this deliberately, so as to put this at the top of google searches for Boris Lies, in order to put lies on EU spending and Brexit further down the list.
You assign a level of organisation that is well beyond him. He is hopelessly, permanently disorganised about everything except … (see below).
And he is a pathological liar.
It is what he does. It is what he has ALWAYS done, since he was a kid. Throughout his career - which is ENTIRELY built on lies.
And this:
Lying Sack of Shit Caught Lying Again.
Barely even a headline any more.
You appear to be confusing Johnson and Sunak for people with a sense of shame.
It's easier to get a tomato stain out of a white shirt than it is to get the Johnson stain out of government.
They're going to have to unsanction Russia so that some of their friendly oligarchs pay the fines.
Fines mean that it is completely legal, if you are rich enough. Expel the bastard!
Polling is notoriously unreliable but all this has had a detrimental effect on their lead over Labour and it's been eroding ever since this latest omnishambles started.
Of course he misled parliament, just don't bring it up or you'll be kicked out of the commons. Lest we forget that when this story broke he denied there were even any parties.
Now i keep hearing protesters outside Downing Street with megaphones because news channels insist on doing live reports from there.
That's quite the reference letter!