Burger King just opened a new manga money-inspired branch
If they opened this location in the U.S., neo-Satanic-panic right-wingers would turn it into the next Comet Ping-Pong Pizza in record time (especially if it didn't have a basement).
The anime is up to episode 16. I might check it out.
Further details about the premise of the show: It takes place in a cold war style East vs West standoff between Ostania and Westalis. The characters are in Berlint the capital of Ostania and the spy husband character is Ostania's top spy (codename "Twilight") tasked with "Operation Strix" which requires building a family so he can enroll a child into a prestigious academy that the target of his mission also has a child in, as the target only makes appearances in public at events tied to said academy. To this end spy husband adopts the name Loid Forger and a child from an orphanage named Anya. They are eventually joined by the mother character Yor Briar who is a skilled assassin (condename "Thorn Princess"). The key dynamic here: Neither Loid nor Yor are aware of the other's "real" jobs and for their individual reasons are playing the game of being a family. Meanwhile it turns out Anya is secretly psychic and is fully aware of who and what her father and mother actually are, but is so happy to have a family she doesn't care. (Plus she's obsessed with spies thanks to popular TV character Bondman).
tl;dr: Dad and mom are hiding secret lives from one another, but psychic adopted daughter is fully aware.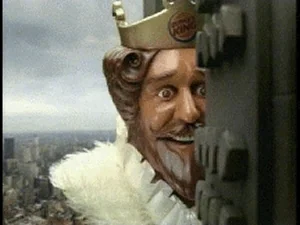 It is so good. And the music is awesome!
This right here is what makes the premise so attractive. I might be watching it on this basis alone.
It's super wholesome. And they end up trying to be such a good family despite their secret backgrounds. I managed to get my wife into it and she doesn't really even like anime anywhere near as much as I do
Huh. I would have figured with their super smart deductive skills they would have probably thought MAGA-inspired branch.
It's an extremely fun and wholesome show about found family and has a lot of really touching moments. I've been reading the manga for a long time and it's so great, and the anime adaptation is top notch. Cannot recommend it enough.
I read "maga-inspired branch" when I saw this headline and thought that the horror-show of this reality had descended one more level.
This topic was automatically closed after 5 days. New replies are no longer allowed.