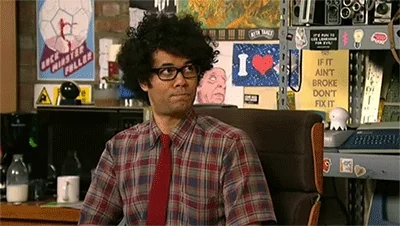 I'm pretty sure that the insurance company would accept that as a write-off. This is clearly a "nuke it from above it's the only way to be sure" scenario. No, I'm not sure I have that line right, but it's close enough.
Rattle snakes like to go hiding in safe places when they are digesting something, most likely mice. So the population of ~30 adult snakes has been eating quite a lot of them. Now the surviving mice population has been freed from their predators so their numbers should be climbing quite fast.
"Surprised"? Not "startled", "alarmed", or "panicked".
She's a lot more calm about it than I would be.
She had what we country folk say, a snake party under your house. That's what we say out yonder…
Thank goodness she called the right people instead of exterminators. I know snakes freak people out, and venomous ones especially, but their actual threat is vanishingly low. They're just as critical to their ecosystem as white rhinos, pandas, elephants and any other less frightening and more newsworthy animal. And, as @kanadanmajava points out, they could be especially important to your specific ecosystem!
Would you rather have mice, or rattlesnakes? Difficult choice. But that is a good point; I'd certainly rather have non-venomous snakes than mice, or rats.
if i could have a rattlesnake den over being surrounded by maskless anti vaxxers I would be euphoric . hell throw in some rabid bats in the attic or even some mountain lions on the back porch and I will still be giddy.
Time to install the glass floor and charge two bits a gander!
My brain automatically translated this into the plot of a late 80s, low budget horror movie. It stars Lou Diamond Phillips and Sissy Spacek. George Wendt is the shady realtor who sold them the house after the prior owner was killed. Richard Moll is the funny snake removal specialist. I give it three stars but I'm being generous.
There's a black king snake that lives in my yard. I usually see it a couple times a year. King snakes kill and eat rattlesnakes and copperheads, which are common around here. I have yet to find one of these venomous ones in my mess of a yard, and I think my buddy the king snake is why.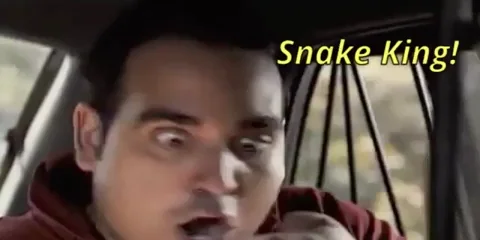 Also, bath time in that house: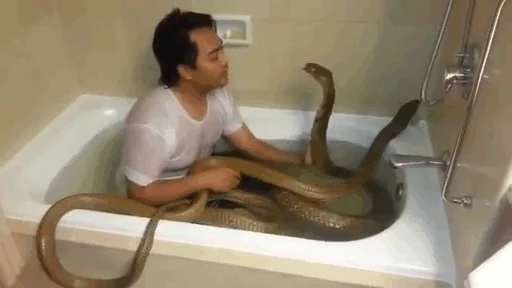 nope nope nope
My affinity for "my" yard snek is very much limited to a polite greeting when I happen to see it.
Oh, and I did threaten my former yard guy with pain and anguish if he killed it. Strangely he fired me as a customer recently

I grew up in the country, and that's exactly what I say to people here in the 'burbs when they're complaining about snakes.
That being said, I'd love a snake in my yard. To take care of the rats that my neighbors invite by filling their bird feeders all fucking year.
I'm always happy to see snakes in the yard (though, granted, they're not rattlers), but I'd be desperately looking for ways to seal off the space under my house so snakes couldn't get in, after something like this…
That's pretty much half the cast of House (1985)!