My favourite recent Godzilla movie.
Come for the monster; stay for the meetings.
Somewhere in the world a YouTuber is making a video on Gojira: Japan's Godzilla.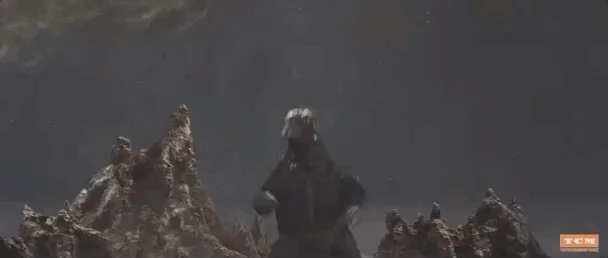 Okay… my fave Godzilla story… went to see a more recent Godzilla film at a local indie theater, which hosted (and still does occasionally) an event called the Spook Show, where a live, no-budget show was put on prior to the film being screened. For which ever Godzilla it was, they had a guy in a Godzilla costume who was going to fight a guy in a Mothra costume in a cardboard cut out of the ATL skyline… The Mothra guy showed up first, than Godzilla arrived to much clapping and fanfare. It took the poor guy a full 5 minutes to get down the aisle, while we clapped the whole time (laughing at how very long it was taking him to make his way down to the stage). Next time they showed a Godzilla film, they put him on a cart and wheeled him down.

I want more African shit in my media diet
I want better Godzilla shit in my media diet
GET ME THIS SHIT NOW
Proposed but never produced project
Godzilla v. The Smog Monster II
(Gojira tai Hedora II)
"Born from chaotic and turbulent conditions in Africa, Hedorah emerges again. As the Smog Monster lays siege to the continent, Godzilla arrives to once again do battle with the pollution spawned being."
https://www.tohokingdom.com/cutting_room/godzilla_vs_hedorah_2.html
This topic was automatically closed after 5 days. New replies are no longer allowed.