cocaine on its way from South America to a private residence in Hong Kong
And it ended up in OHIO?!?
Makes you wonder how many other odd schemes succeeded and thus never were/never will be revealed.
Bad dog! Yes, you are a very bad dog and you should feel bad.
Dr Rockso brand Frosted Corn Cereal

What a way to start the day…
What was the plan afterwords? What cocaine enthusiast wants cornflakes in their cocaine?
Well, if you've never snorted cornflakes…
(Happened to me once when I read something very funny over breakfast. Yeah - not pleasant.)
A US Customs and Border Protection dog sniffed out the flake on the flakes
Translation: a combination of factors led the handler to be suspicious of the package so the dog alerted. Your periodic reminder that drug-sniffing dogs are adorable bullshit. Yes, dogs are physiologically capable of smelling drugs, but in the way they are used they fail almost every double blind study they are subjected to.
https://health.ucdavis.edu/welcome/features/2010-2011/02/20110223_drug_dogs.html
.
Thousands. The ones that are caught are barely a blip. I had a friend who worked at DHL and she said they found drugs all the time when boxes would break open from mishandling or improper sealing, sort of thing. It turns out literal tons of drugs are just shipped DHL/FedEx/etc and usually not caught (until they are).
Cocaine is smuggled in gasoline, concrete, fiberglass, ceramics, all sorts of things. They have some chemical process for extracting it.
I'm not really a morning person…
44 pounds of flakes were coated "in a grayish substance."
2021 is really shaping up to be a banner year.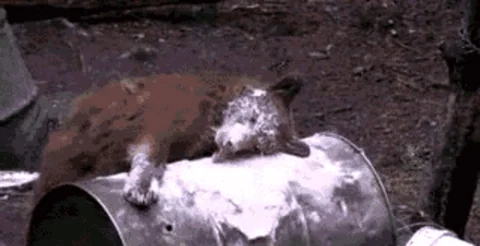 Obligatory lard quote:
I wanna be a drug-sniffing dog
So I can snort coke all day long
Bite my master when it suits me
Get off on diminished capacity
Perhaps you should try cornflakes
I could this being used as a marketing ploy "public service announcement shipment of coke coated frosted flakes seized but some boxes may have made it onto the shelves at fast freddy's corner store please report if you find any . fast freddies is currently stocked with a surplus of frosted flakes and vintage macdonalds coffee stir spoons. but they're all going fast come on down"
to sell them for bitcorns to last weeks new bitcorn millionaires?
I'm curious what the process of getting the product off the corn flakes would be.