As great as Black Books is, introducing the great Bill Bailey with that credit first (rather than his music) is a bit like introducing Werner Herzog as an actor from The Mandalorian.
I am sorry I am more familiar with Black Books than the rest of his work, I have not lived your life.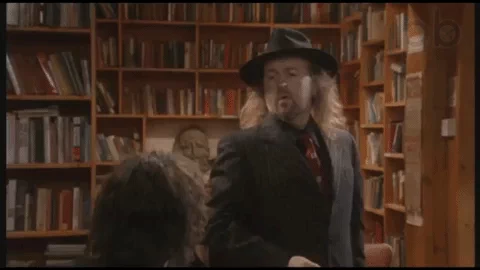 Also… "exterminate vous"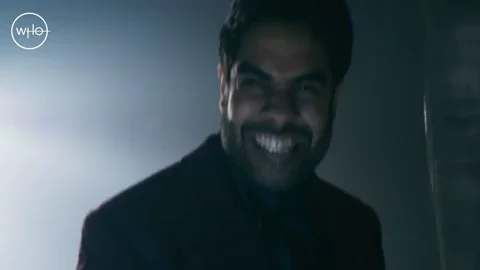 Ahh, Bill, ya've come a long way, son. I remember when it was just you, a guitar, and a Korg onstage, backed by a cheap coulisse painted with palm trees and festooned with Christmas lights.
He also proved Jean Michel Jarre is a fraud.
Gallifrey Jazz. Timey-wimey music. Fantastic.
In what way is Jarre a fraud?
Without meaning to make you feel silly, its one of Bill's sketches.
ETA Google says from Bewilderness.
Loup Mal, qu'est-ce que c'est? Fa-fa-fa-fa fuh fuh fa-fa-fa. Run run run run… run away.
Saw Bill on the Limboland tour back in 2016 - I was laughing so hard at one point that I thought I'd ruptured something… the blend of superb musicianship and bonkers comedic flair was quite something. Next up: his new "En Route To Normal" tour in May.
Also, am off to watch "Bill Bailey's Remarkable Guide to the Orchestra" where that clip came from - not least because I immediately recognised the conductor:
The album 'Ancient and Modern' is sublime (even though the Apollo audio is an addition - but works just as well as when Public Service Broadcasting used it on 'The Race for Space'). Oh, and you might also know Anne from a much earlier (and massively infuential) band…
(I think she let the lads ham it up in the vid for this one

)
It doesn't sound much like Brel to me, but it's delightful.
Also, I want to live in the alternate universe where Jacques Brel is either the Third Doctor or an actual alien timelord.
                  EXT. DAY

 The Doctor steps, half-smoked filterless Gauloise in hand, from what 
 appears to be an undersized Belgian bistro. The name "Le Tardis"
 is written on the flaking sign above the door. A fly-specked menu in one
 of the dusty windows lists a series of dishes such as Consommé à
 la Sontaran, Omelette Cybertronique, etc. The Doctor raises his cigarette
 to his lips, takes a long drag, then lowers it again. As he slowly breathes
 out the smoke, it appears that he might be about to burst into song ...
The Doctor Who theme seems really ahead of its time—the spooky Halloween techno vibe sounds like it's from twenty or thirty years later
They were going to write a new one for the 1996 reboot, but they changed their minds and recorded a more cinematic performance of the original