100 republicans won't fit in my house.
Bang goes my 2 Grand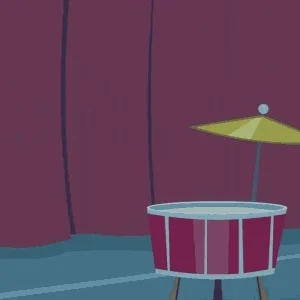 Does it count if it's somebody else's house?
Considering that's enough to rent some places, you can bet there's plenty of externalities/liabilities one should consider before agreeing to host such a host.
"… where they can "test out a specific pest control technique, to be able to gauge how effective this treatment is.""
Exterminator Researcher, "Well, okay, that didn't work… it is time to escalate this to Omega Level."
Does anyone here know the address for Mar-a-La-Go?
(I'm kidding.)
I will always have a subtle fear they were never completely eradicated, and are still in the house somewhere, lurking.
Probably from seeing all those Aliens films.
That is too much time for not nearly enough money.
They come at night… mostly.
They paying the neighbors as well?
I know it sounds stupid, but my walls are not hollow and the 6 cats would have a field day. Alas, my apartment is in Tijuana.
ETA: The lyrics to a famous song in english…
When a fellow loves a maiden
And that maiden doesn't love him,
It's the same as when a bald man
Finds a comb upon the highway.
Chorus:
The cucaracha, the cucaracha,
Doesn't want to travel on
Because she hasn't, Oh no, she hasn't
Marihuana for to smoke.
All the maidens are of pure gold;
All the married girls are silver;
All the widows are of copper,
And old women merely tin.
(Chorus)
My neighbor across the highway
Used to be called Doña Clara,
And if she has not expired
Likely that's her name tomorrow.
(Chorus)
All the girls up at Las Vegas
Are most awful tall and skinny,
But they're worse for plaintive pleading
Than the souls in Purgatory.
(Chorus)
All the girls here in the city
Don't know how to give you kisses,
While the ones from Albuquerque
Stretch their necks to avoid misses.
(Chorus)
All the girls from Mexico
Are as pretty as a flower
And they talk so very sweetly,
Fill your heart quite up with love.
(Chorus)
One thing makes me laugh most hearty–
Pancho Villa with no shirt on
Now the Carranzistas beat it
Because Villa's men are coming.
(Chorus)
Fellow needs an automobile
If he undertakes the journey
To the place to which Zapata
Ordered the famous convention.
(Chorus)
They already have plenty of insect and non-insect cockroaches.
My first apartment had such a bad roach issue I got the health department to condemn it so I could get out of my lease. We took maybe 4 or 5 pieces of furniture from that home - too many extermination people said that the roaches were essentially always there.
The few ones we kept we bug bombed and left outside in a bug tent for a few days before moving in and I never really stopped fearing we missed one.
$2000 would be nice, but I'd rather not get a divorce, so . . . I'll have to pass.
Also, it's not hard to find already existent infestations of roaches. I could send them the address of my old apartment building in graduate school. That building was probably 20% roach by weight.
Yeah, i considered it for like a second and then came back to reality. A single roach already puts me on edge, so the thought of having to deal with 100 of them would be too much.