Turns out that she ended up being the covidiot of the day
I think this only applies to younger people:
Clearly, Nicki Minaj is suffering some sort of time warp. Her cousin got the vaccine, then got kicked in the balls causing the swelling, by the bride-to-be, who then called off the wedding. She just got the sequence mixed up.
" However, Enyart might be best remembered for his cruelty.
As Denver's Westword noted: "He would gleefully read obituaries of AIDS sufferers while cranking 'Another One Bites the Dust' by Queen"
" Speaking at a public event at the Kremlin, Putin said: "The problems with COVID-19 have even occurred even in my circle. We need to figure out what is really going on. I think I will soon have to quarantine. A lot of people are ill around me." The president did not specify who in his circle had been infected."
As a precaution, Putin had the inner circle defenestrated.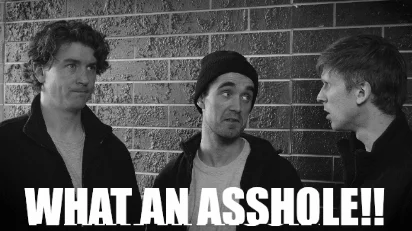 I am a huge (if conflicted) fan of pop music. So I watched the MTV VMA awards Sunday night. Most of the shots of people near the stage showed mask wearing. I'm sure they had to sign a contract agreeing to wear one to be near the stage.
Probably irresponsible to have so many people gathered, but it seemed like they were trying to normalize mask-wearing, which might be ultimately beneficial?
All the back-up dancers wore masks, designed to go with their costumes. I think it sent a good message, like, hellooo- this virus is a real thing that exists but you can still dance with a mask on!
Goat boy is trying to win over the horse paste eating set
Who? Sounds like he's looking for some free advertising to prop up his nonexistent career.
" Sprinkled throughout, however, are posts where Hesser urges her nearly 37,000 followers to question the safety of the vaccines. "Would you sign your children up to be part of a pharmaceutical trial and take them into a lab to get shot up with some experimental drug created by a criminal company?" she asks in one June post. In another one from April, she writes that "many of you have heard about the large number of poke-free women" experiencing changes in their menstrual cycles "after spending time with people who got the jab." Medical experts say that's impossible. Hesser did not respond to requests for comment."
Sounds chillingly familiar.
This is one that gets me, because it is unfalsifiable. Correct me if I am wrong, but I am unaware of any women who are like clockwork. Early? Obviously you were around someone who was vaccinated. Late? Same. Heavy? Same. Light? Same. And there is, of course, no way for this to be a thing. The vaccine, sadly, is not contagious. Would that it were! But stupid certainly is. And that may be the scarier epidemic going on right now.
I heard that when vaxed women visit yoga studios there's interference on clock radios and the toaster oven takes longer to reheat lunches.
I never took Breuer to be a brainiac, but I always figured he was at least smart enough to figure this out. Dammit, Breuer!