Justice was served, with a side of assault sauce.
Yet again, we see how horrible cops are at doing their jobs. What was that, 5 or 6 allegedly trained guys to secure one passive resistor? Fucking pathetic.
And the "boiling" term is right. There was no need to start barking orders at him like that.
ACAB.
This reminds me of that horrible scene in Atlanta in which the second you see the white cop you know things are going from zero to apeshit in a split second.
It all went sideways at 0:19. The cop demands that Lewis put his hands behind his back for cuffs without explaining why. "Because I asked you to" is not a valid reason. All he had to do was calmly explain why, and give Lewis a moment to think. But his ego wouldn't permit that.
Instead, he moved immediately to "Don't question my authority! Comply!" mode.
This is what you get when cops view citizens as things to be controlled rather than actual humans they can have a conversation with.
This is what happens when cops stop being citizens.
Detective Kopchak … claimed his case was dismissed and that he could come to the police station and pick up his property.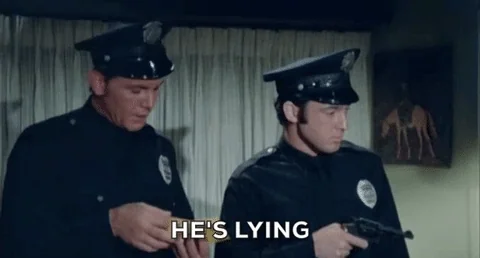 ACAB
If the cops seem to be acting like all the bullies in your grade school, it's because all the bullies in your grade school probably became cops.
This kind of shit infuriates me. What else can I say? (Almost) ACAB.
ETA: almost. The 'All' is too absolute.
2:12 "We wouldn't put our jobs in jeopardy"
2:40 Assaults still handcuffed subject, which should put jobs in jeopardy.
4:20 "We wouldn't risk our jobs"
Pure entitlement.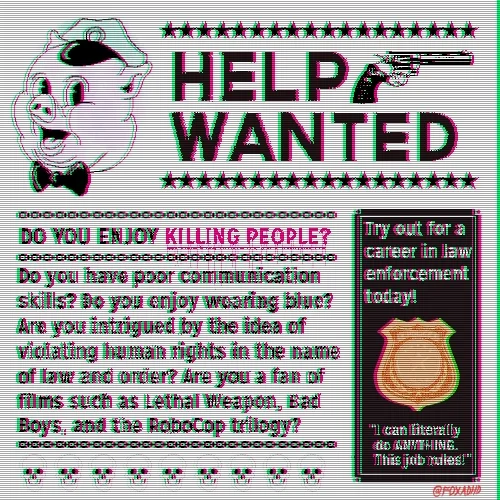 This topic was automatically closed after 5 days. New replies are no longer allowed.