gee i really hope it is our tax dollars that kept you alive, asshole. you shouldn't have to bear the cost of that super expensive medical treatment when the FUCKING SHOT WAS FREE!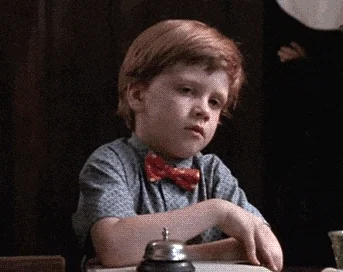 Fuck socialism…until I need it
Why was he eligible for the lungs?
May I venture a guess, he is white and has excellent insurance?
Know-Nothings: always learning things the hard way (assuming they learn anything at all).
That was my first thought. How did he get fresh lungs when literally everyone else waits years? What a fucking waste and this guy has no clue that he stole a precious resource from someone else.
he wanted to wait and was worried about the side effects, according to his mother. He wanted to wait until it was out like 10 years or so
Bargatze received a double lung transplant and currently takes 50 pills a day as part of his medical treatment.
Ten years from now, he will have consumed 182,500 pills. He will have a lifetime dependency on pharmaceuticals, and will probably spend a fortune on medication.
Or he could have had two free vaccination shots.
Unfortunately Bargatze's hesitancy cost him both his lungs.
Well, not really. According to TFA, he apparently got covid in March, before he was eligible for a vaccine (and certainly before they were widely available). He was engaging in risky behavior, but pro-vax or anti-, he was out of luck regardless.
but…but…but…MUH FREEDUMBZ!!!;.
Transplant determinations are heavily based on likelihood of survival. That might include things like stopping what caused the organ failure. Like not giving a liver to an alcoholic who refuses to stop drinking. Or even "won't stop taking horse de-wormer". But doesn't generally extend to shit like "is an idiot".
If you need an organ this badly you tend not to wait years. You get the transplant or die pretty promptly.
Just FYI, the 5 year survival rate for lung transplants is ~50%. (Lots of reasons, including that the anti-rejection drugs suppress your body's ability to fight cancer.)
Splitting hairs but the vaccine started to be available in Dec, 4+ months prior. 100 million+ vaccinated by 3/19. If he wanted it, he could have. He didn't want it.
Some other poor sod took ivermectin that damaged his liver the drug made him ineligible for a liver transplant. Now this poor sod will have to take anti-rejection drugs for the rest of his life. And he'll be at higher risk even vaccinated now because those drugs are immunosuppressants.
That's simply wrong (except potentially the last sentence).
Many states did not make all adults (especially young adults without underlying health conditions) eligible for the vaccine until March and April, and even when they made adults eligible, the vaccine supply did not meet demand. I, for example, very much wanted a vaccine, but was not eligible until late March, and even when eligible, was not able to get one for several weeks–at which point I had to drive four hours to get to a site that had shots available.
Not for young adults. We lucked out to be vaccinated in March - there were extra doses going to waste and we rushed over to claim them - but this was very much an exception, and most people his age did not get the vaccine at that time. This is not an antivax asshole; this is a very unlucky victim.
This. I wanted a vaccine in MD, but wasn't eligible until long after it was available. I wound up having to drive an hour to the nearest location where a shot was available (unsurprisingly to a county that voted for Trump). They gave me the stink-eye when they saw I was from out-of-county, but they weren't busy, so I wasn't "stealing" a jab from someone who wanted it.